June Box Options:
QUEER TAROT
June Star Box Deck Options: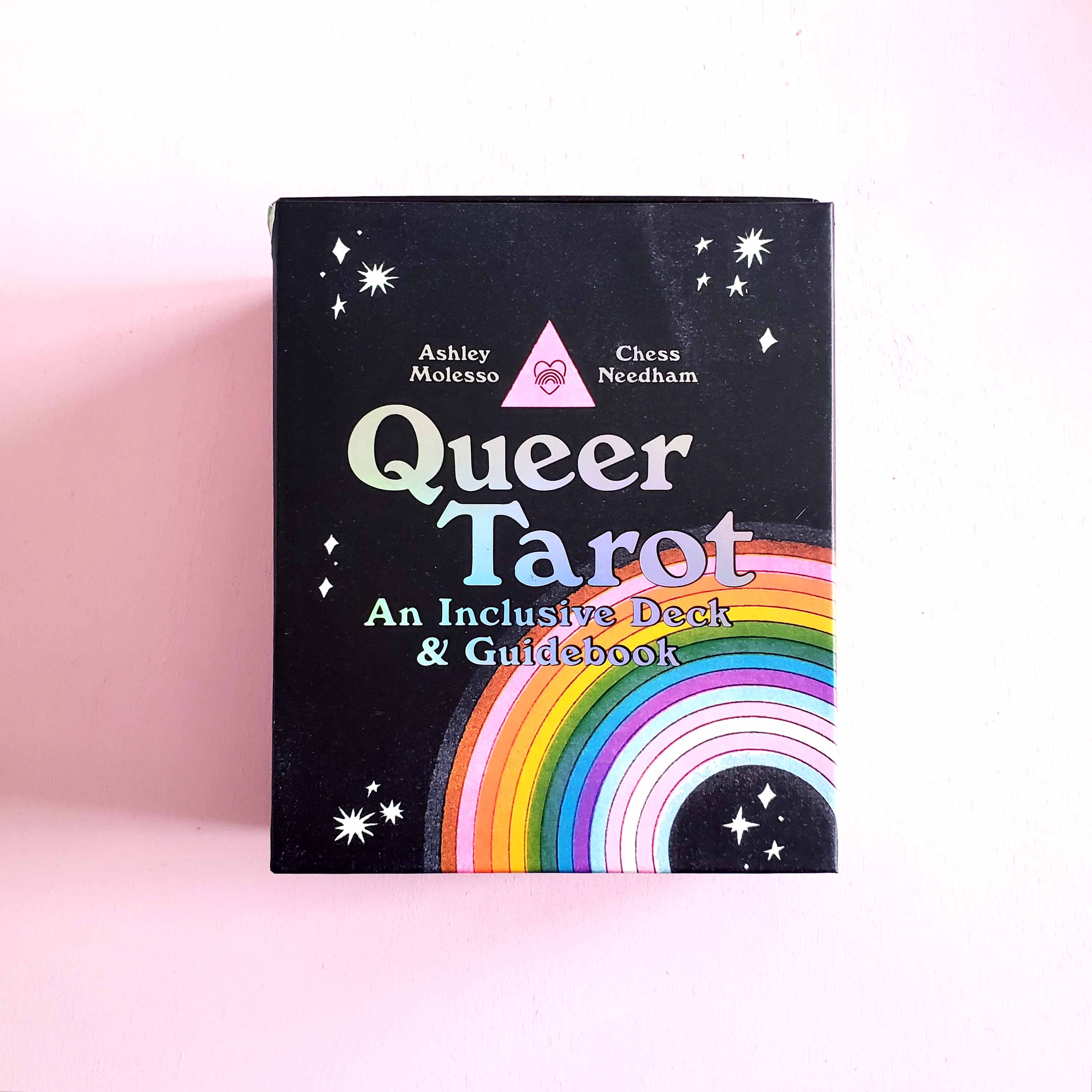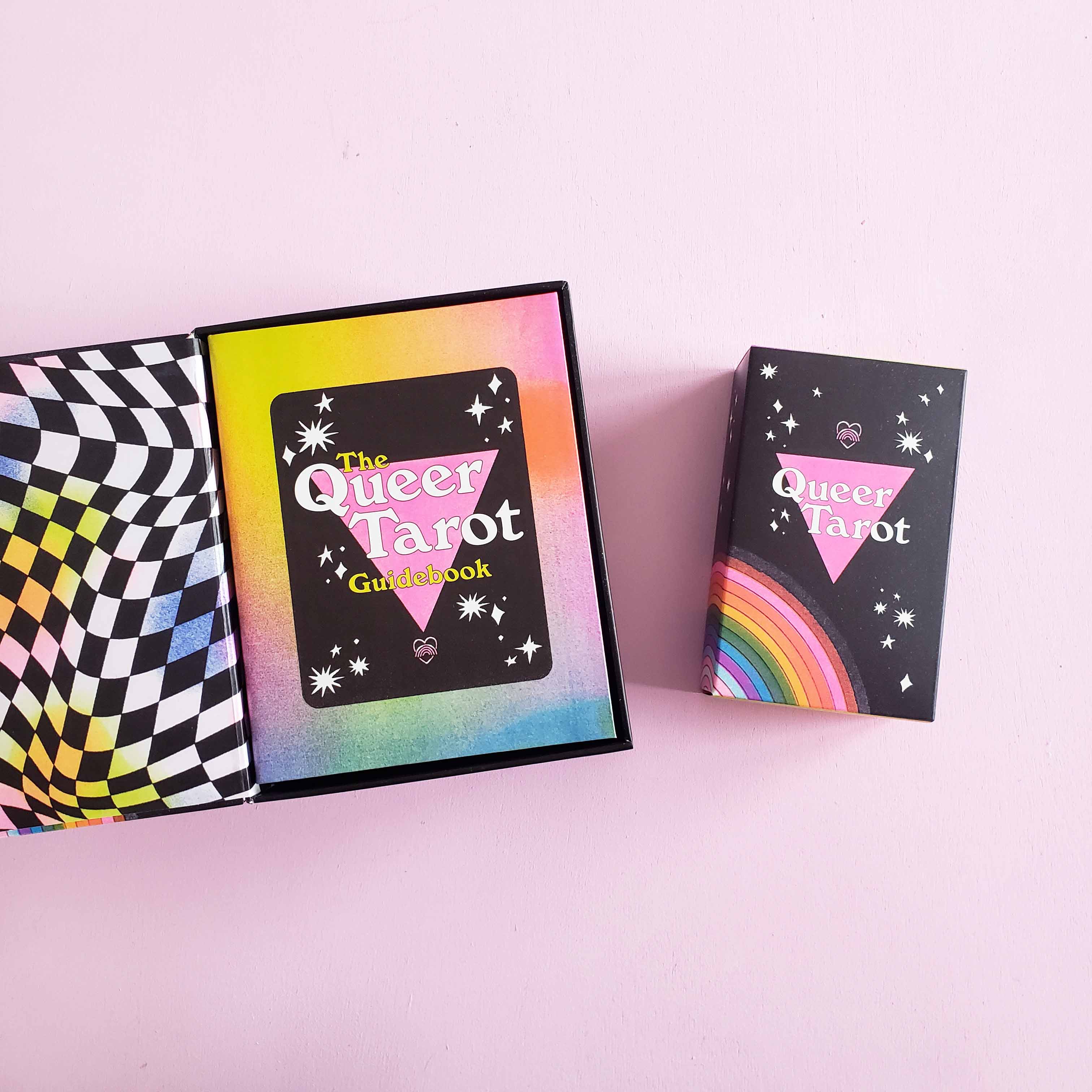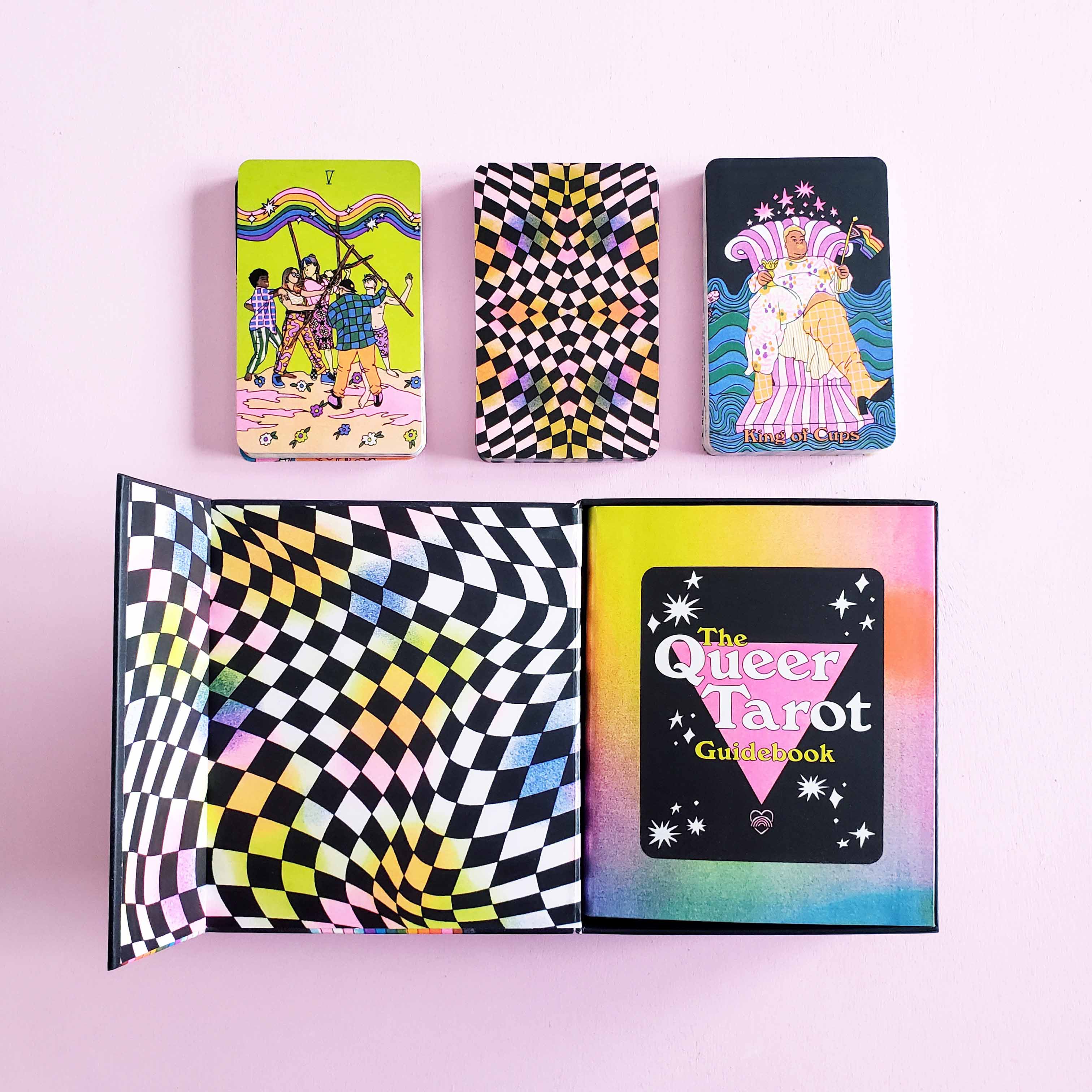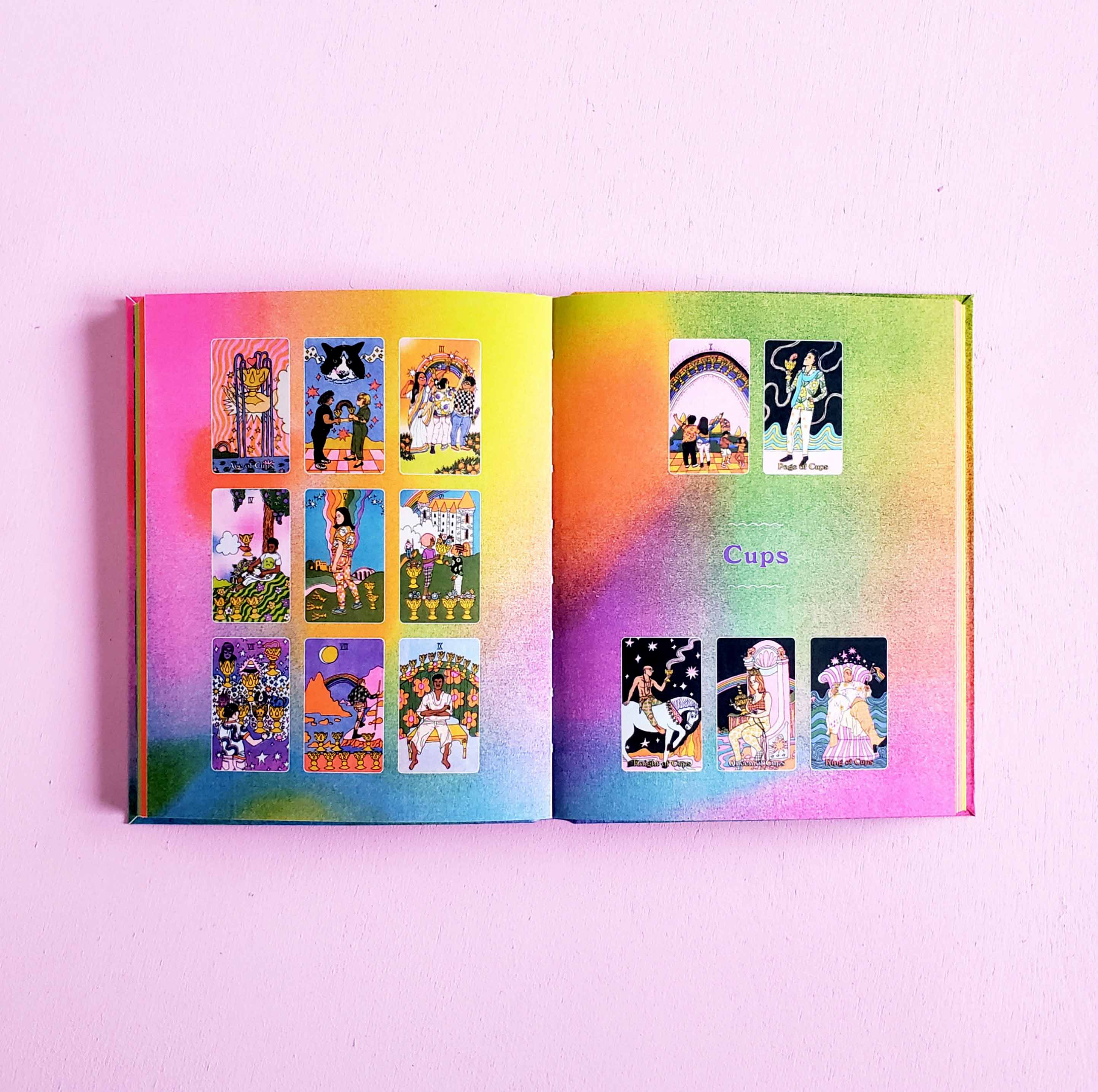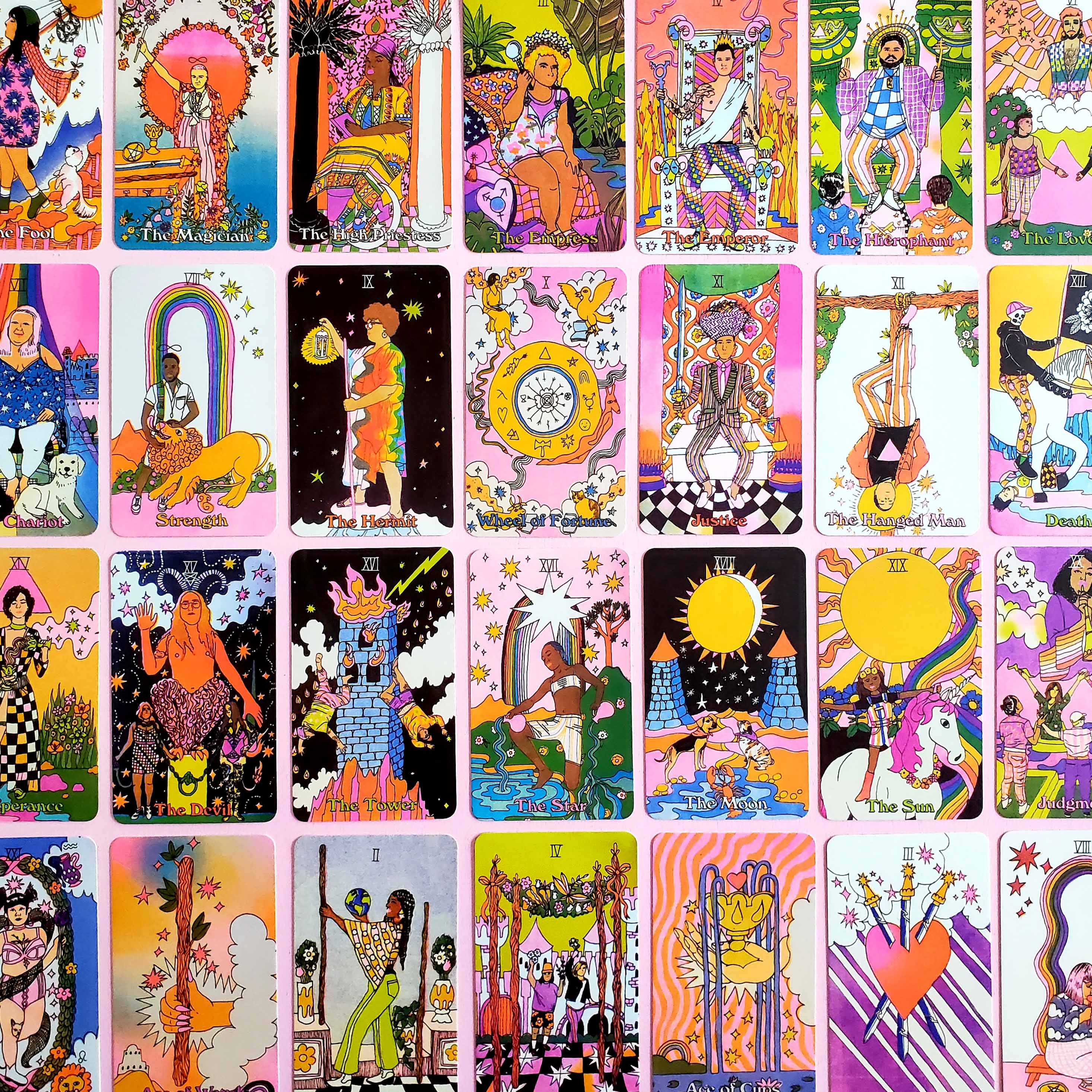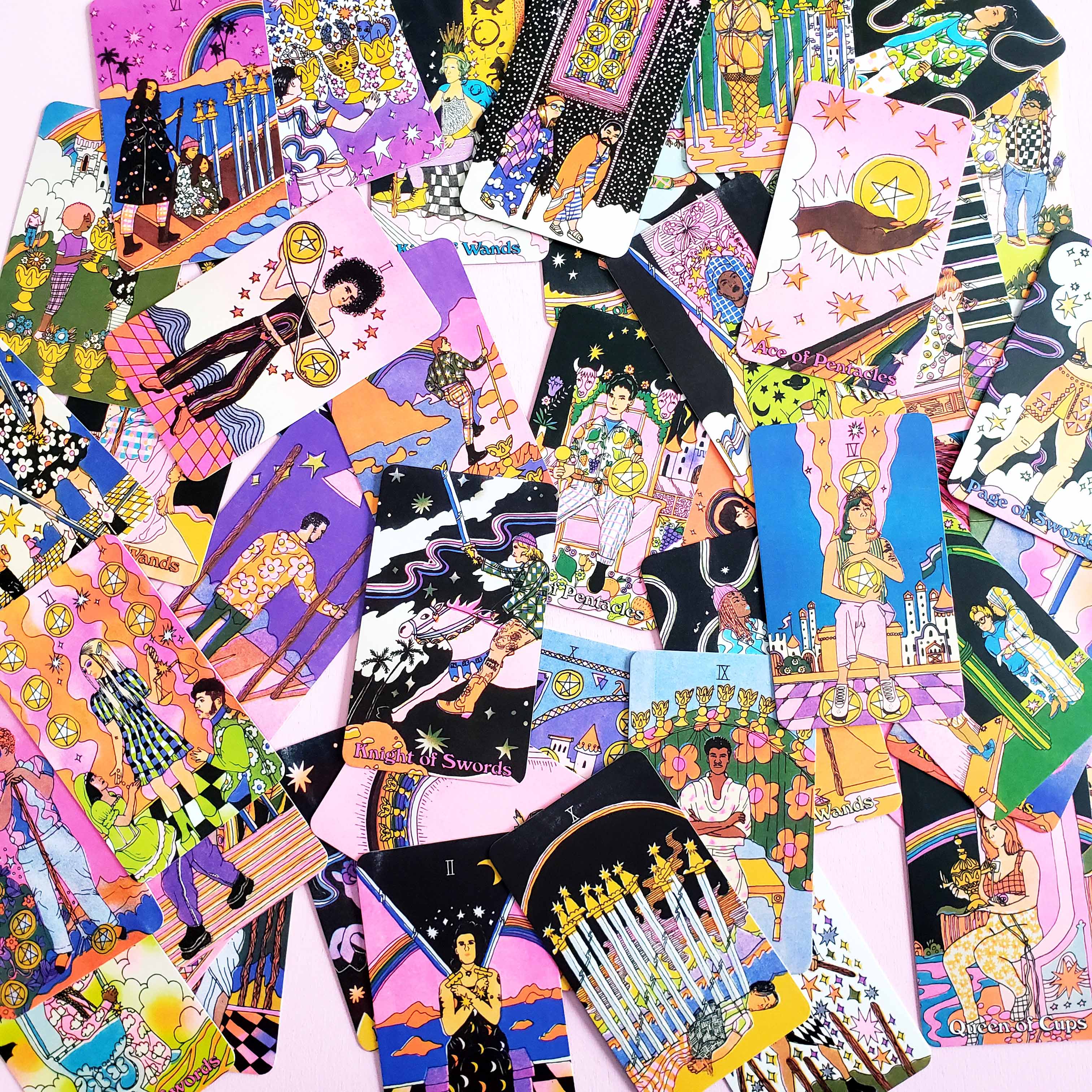 Queer Tarot*
A vibrant, deluxe illustrated tarot deck and guidebook set, centering and celebrating LGBTQ+ identity, created by queer and trans artist team Ash + Chess.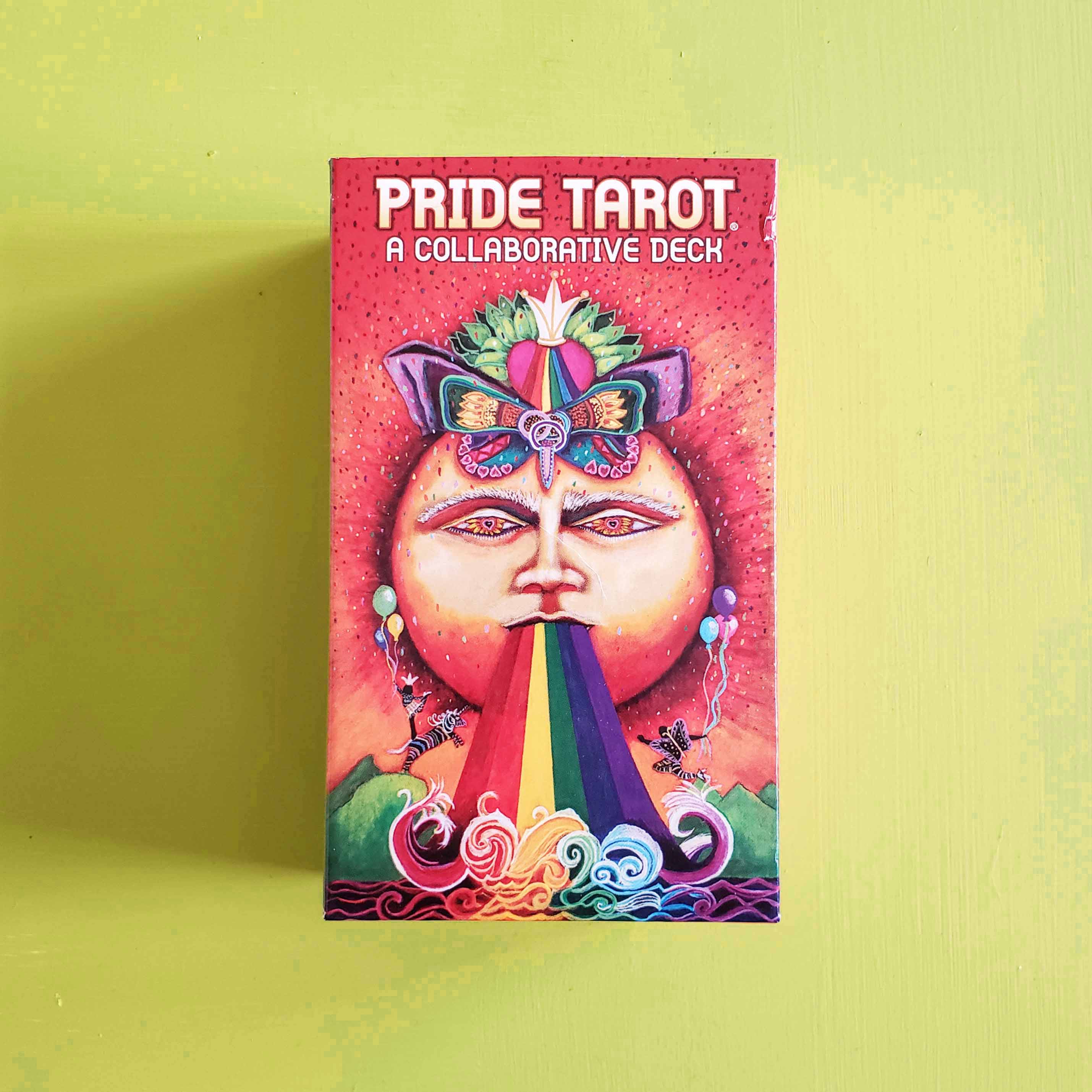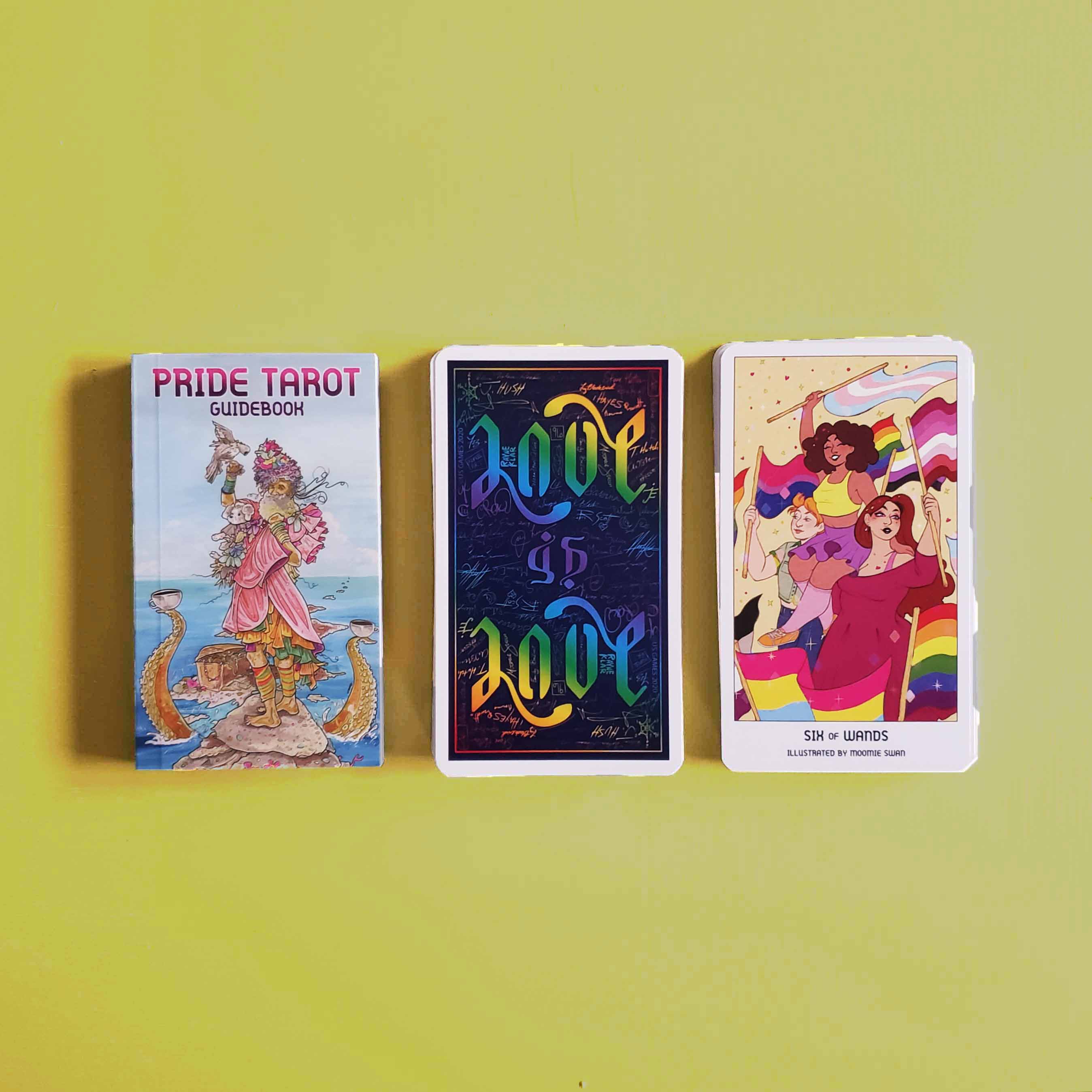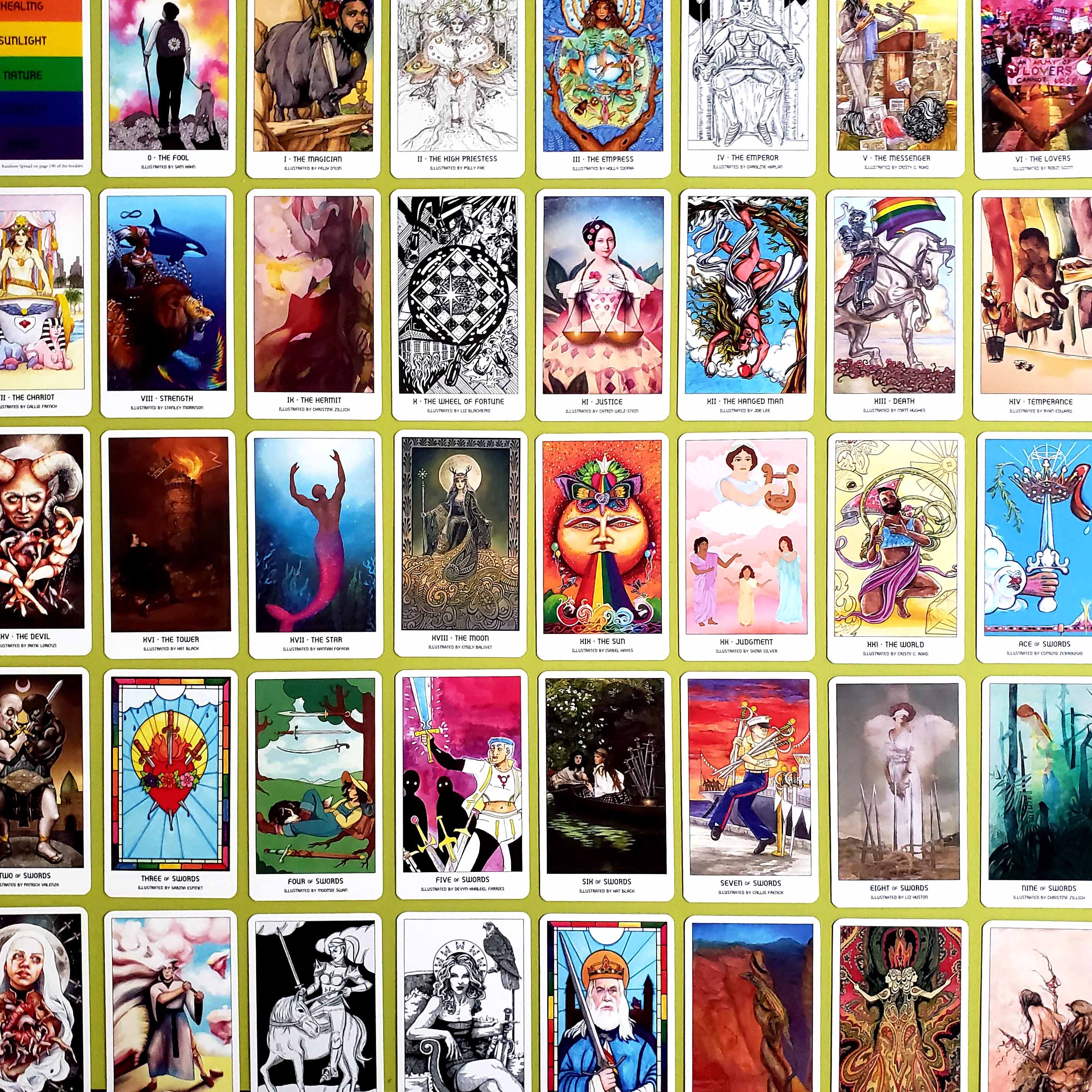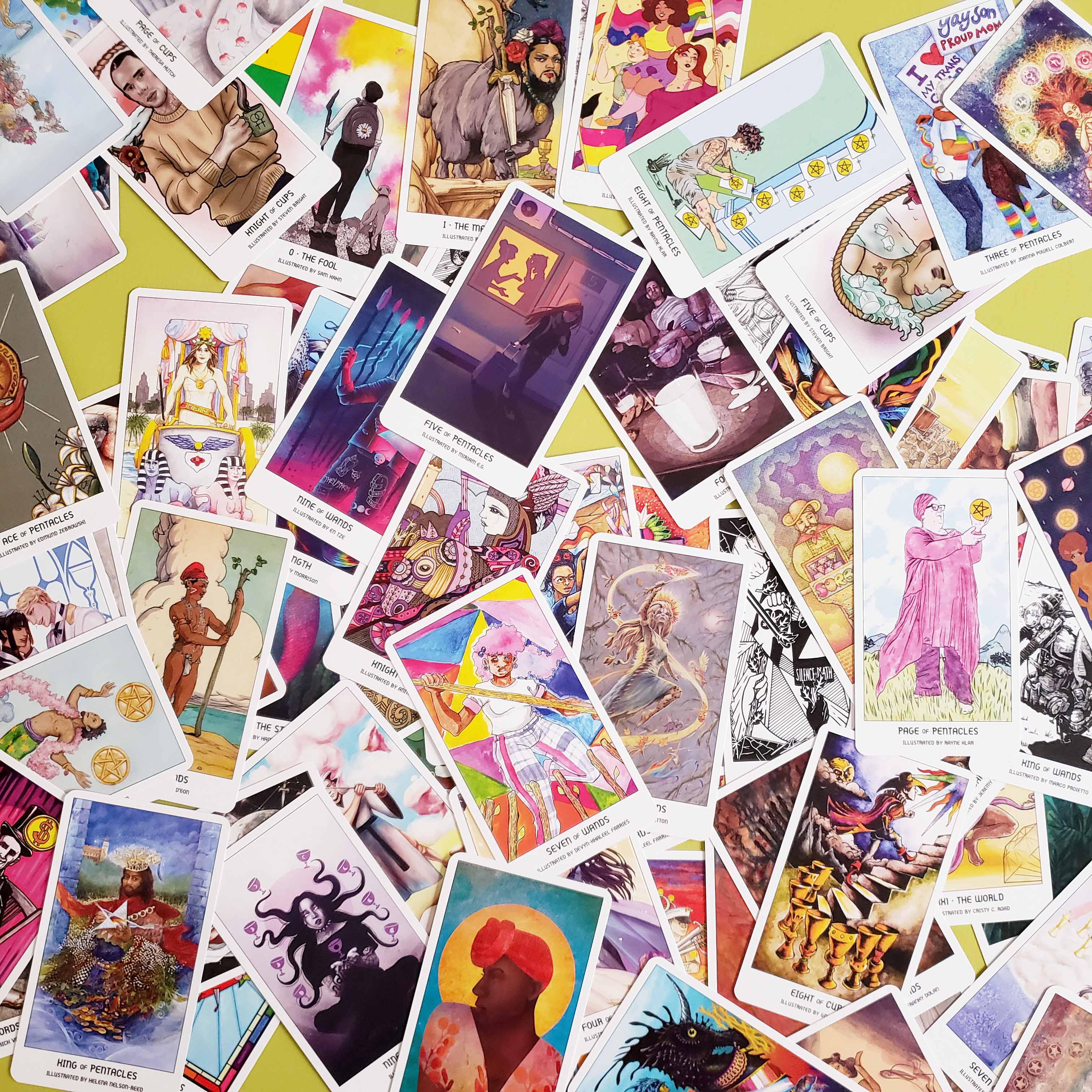 Pride Tarot:
Pride Tarot is a collaborative 78-card tarot deck inspired by Pridefest and the achievements of the LGBTQ+ movement. U.S. Games Systems created this deck to show its support for the LGBTQ+ community, and to showcase the creative talents of LGBTQ+ members and allies.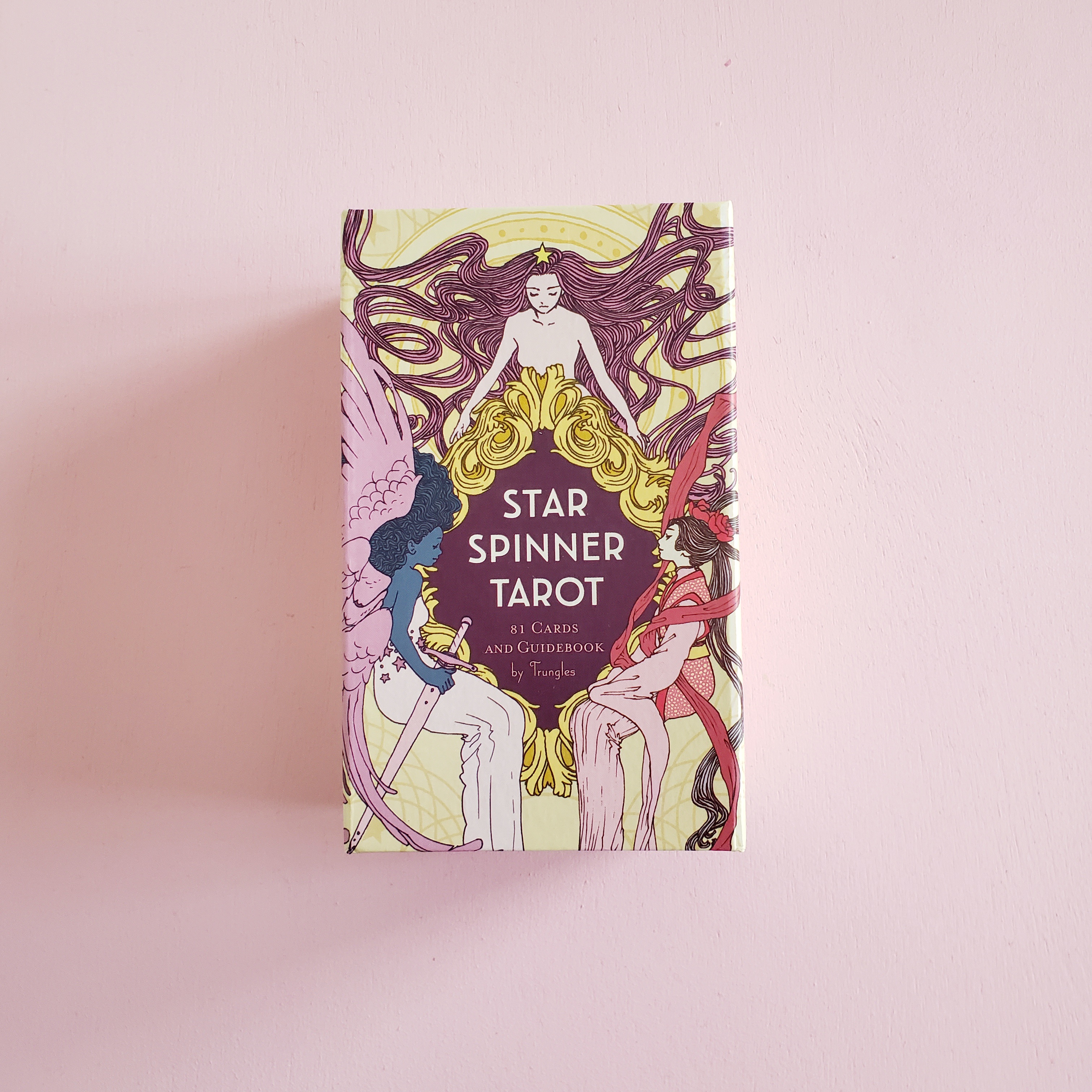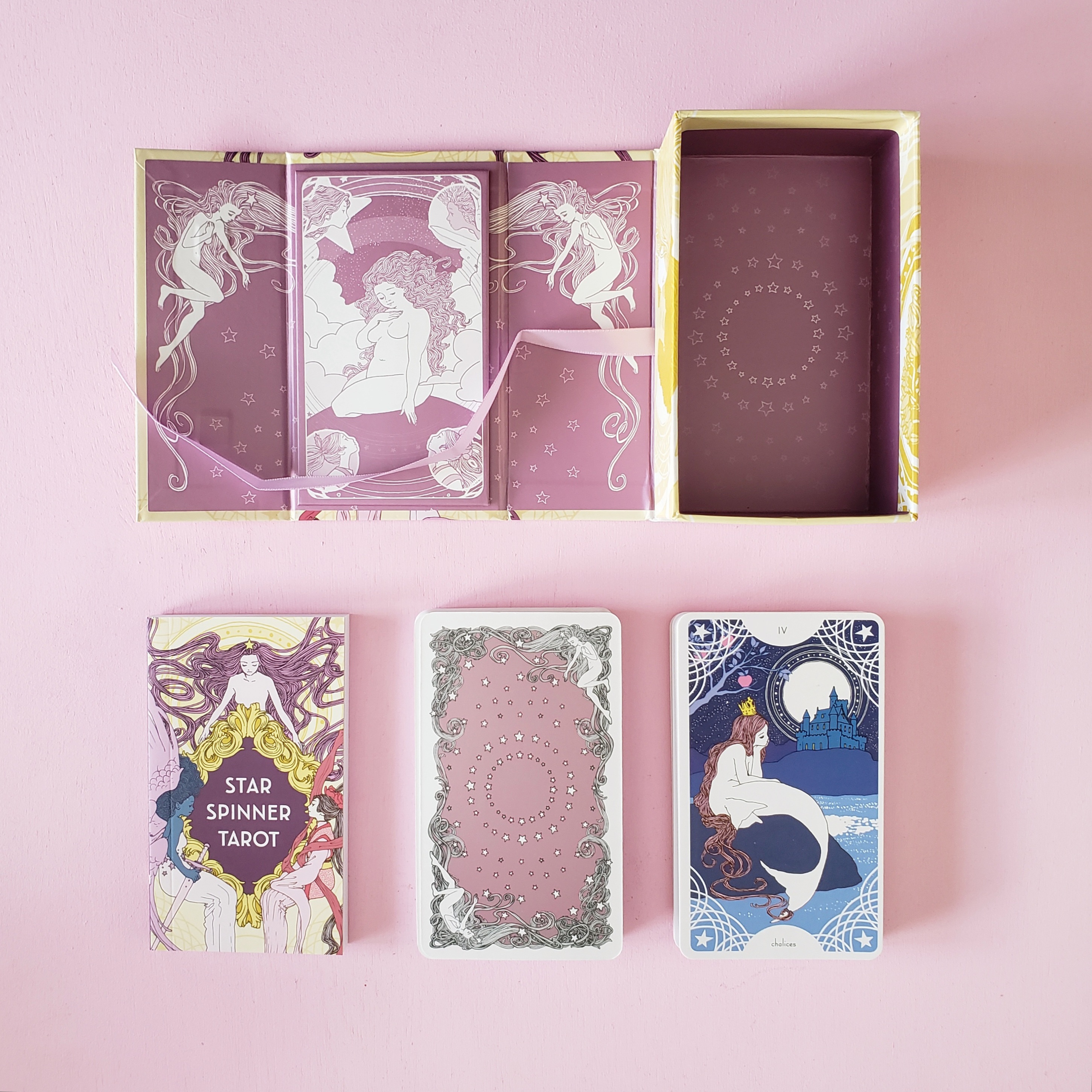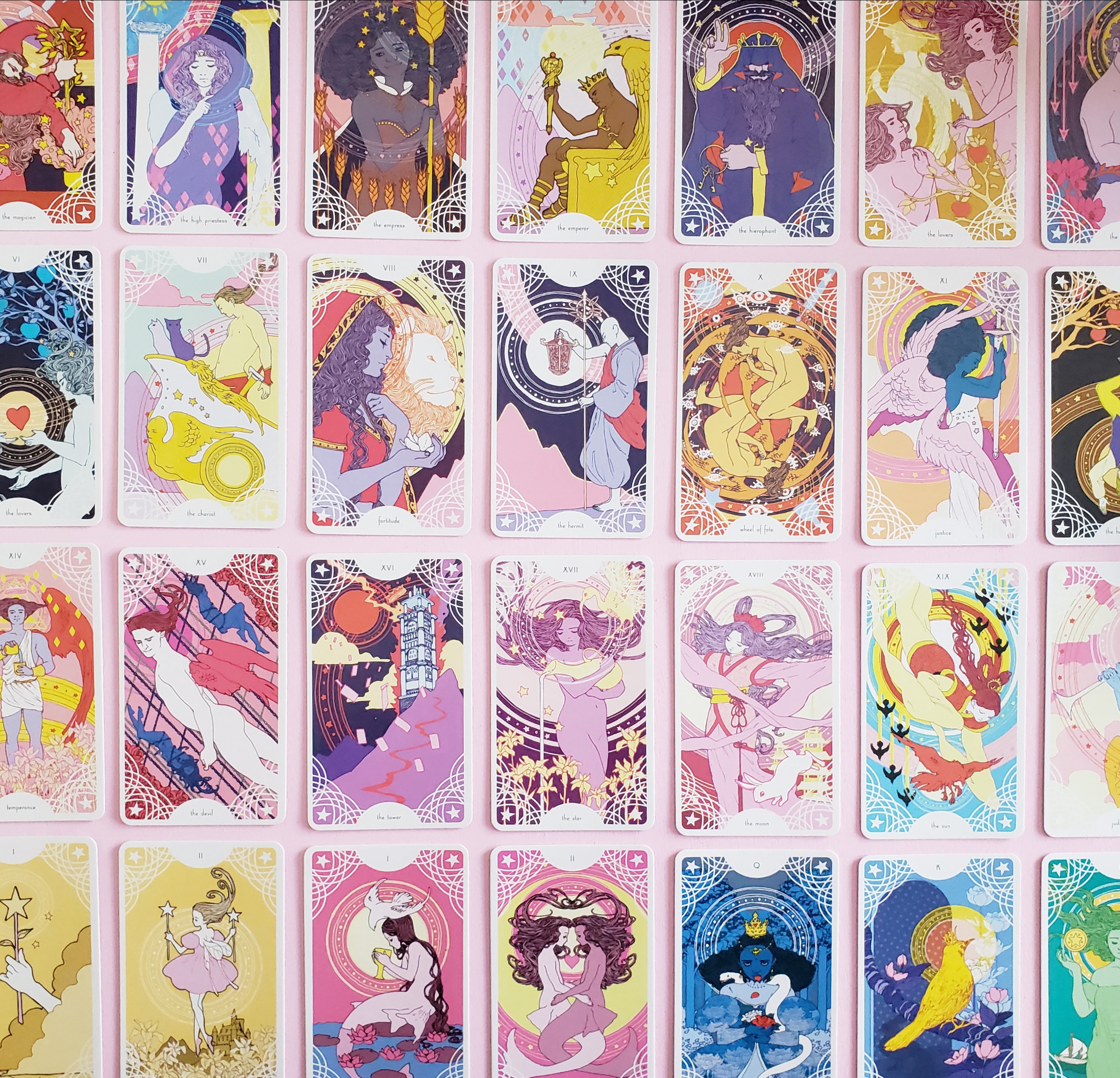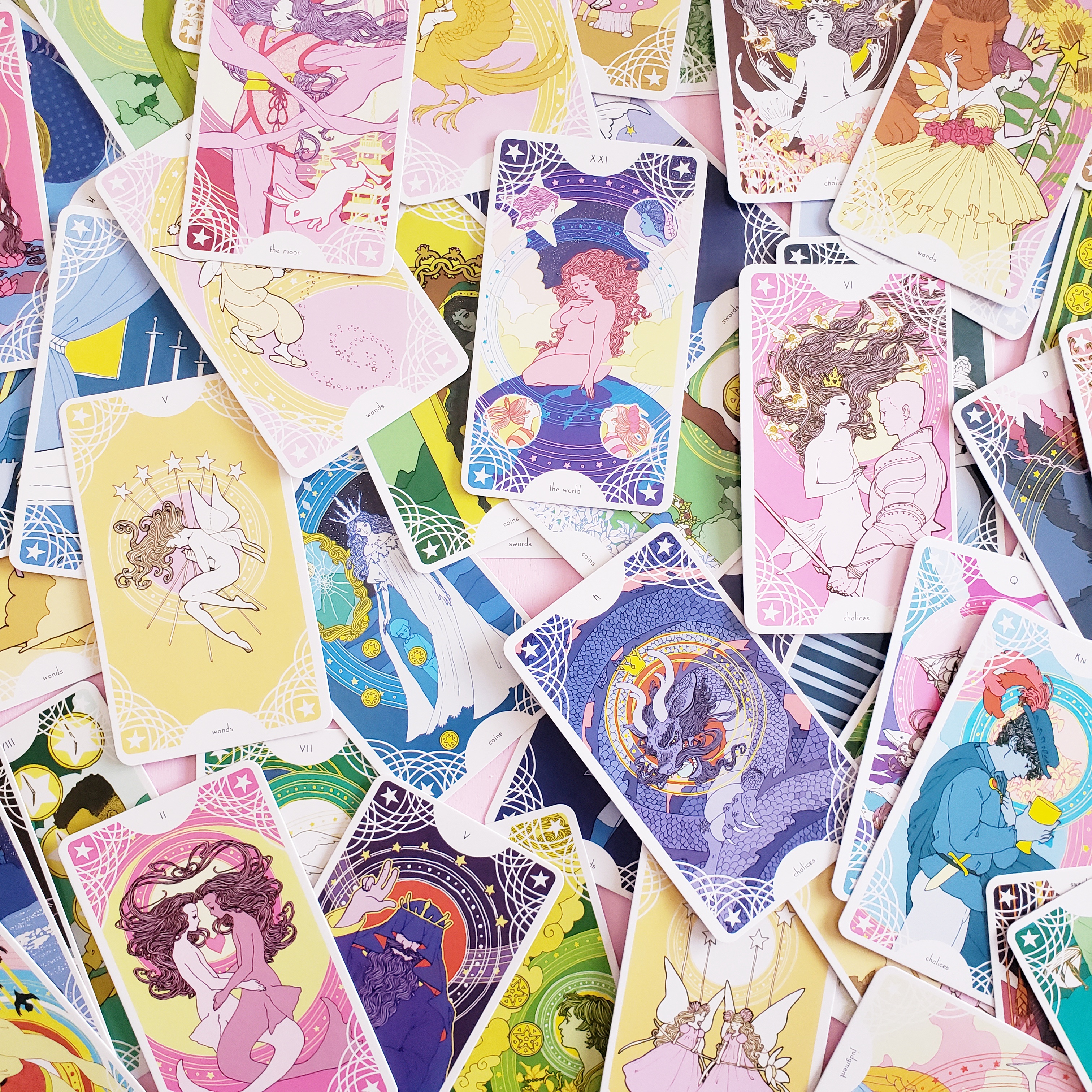 Star Spinner Tarot:
The beautifully illustrated box includes 81 full-color cards, including multiple Lovers cards to reflect a range of romantic expression, and a 160-page guidebook. Perfect gift or self-purchase for seasoned tarot users and beginners alike.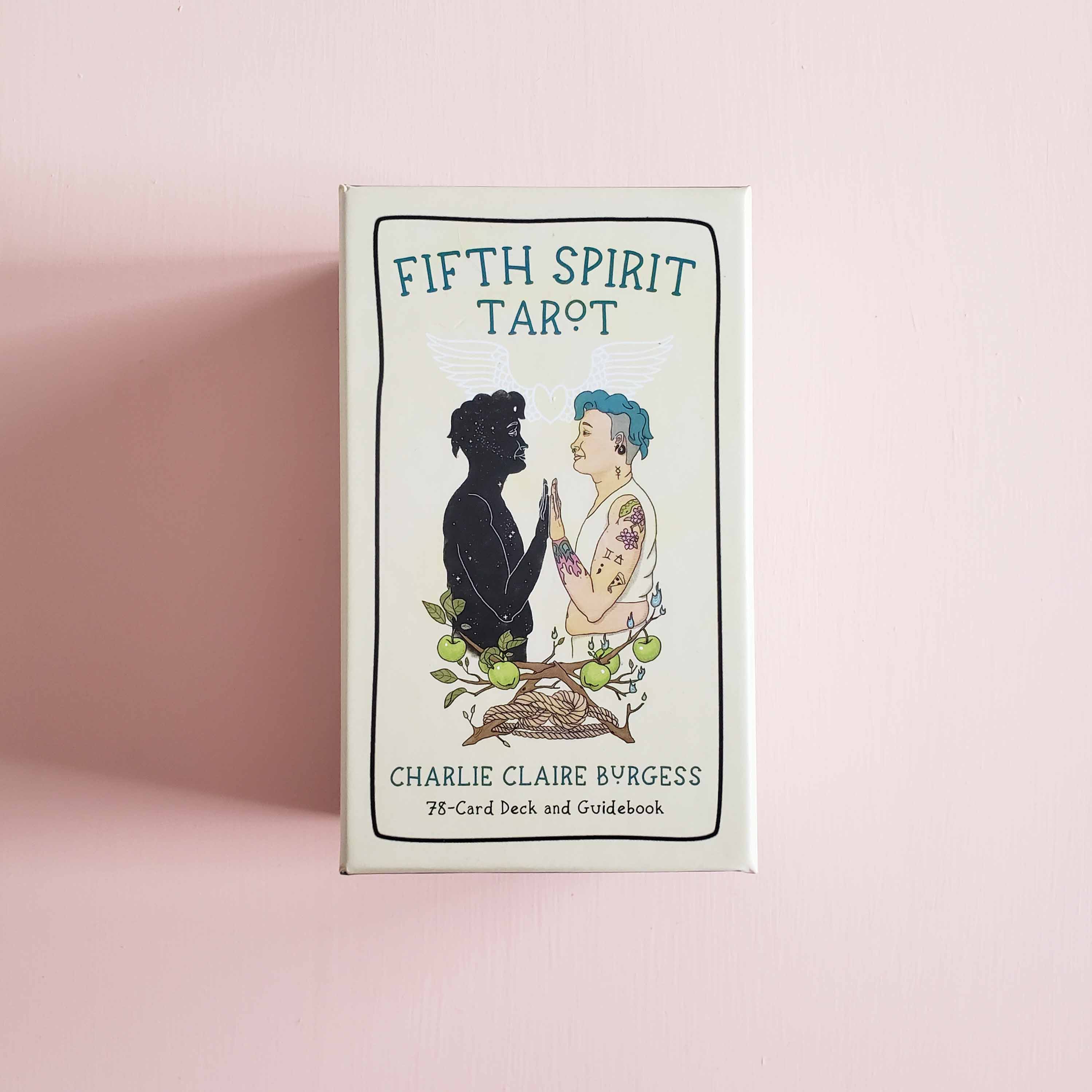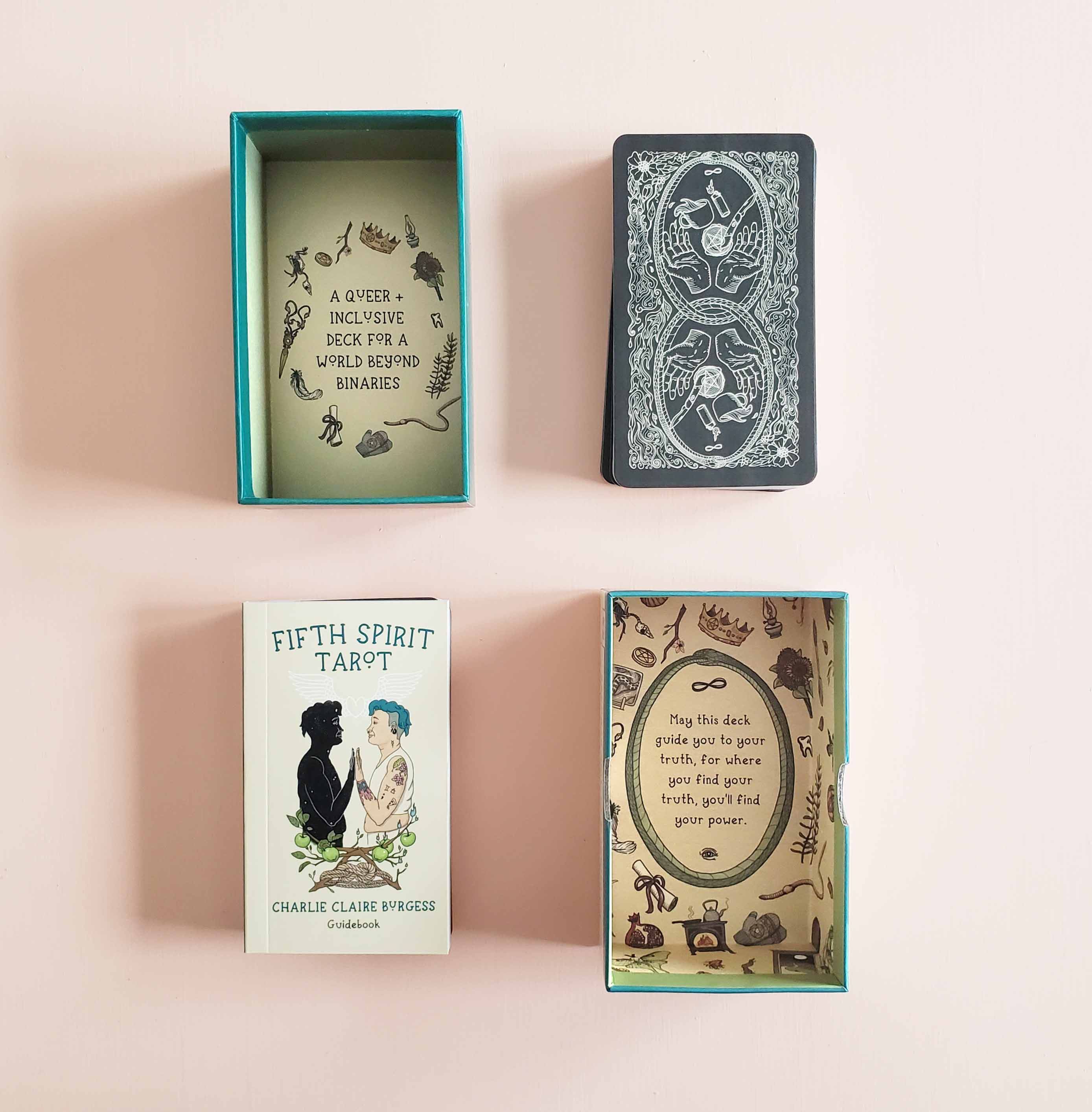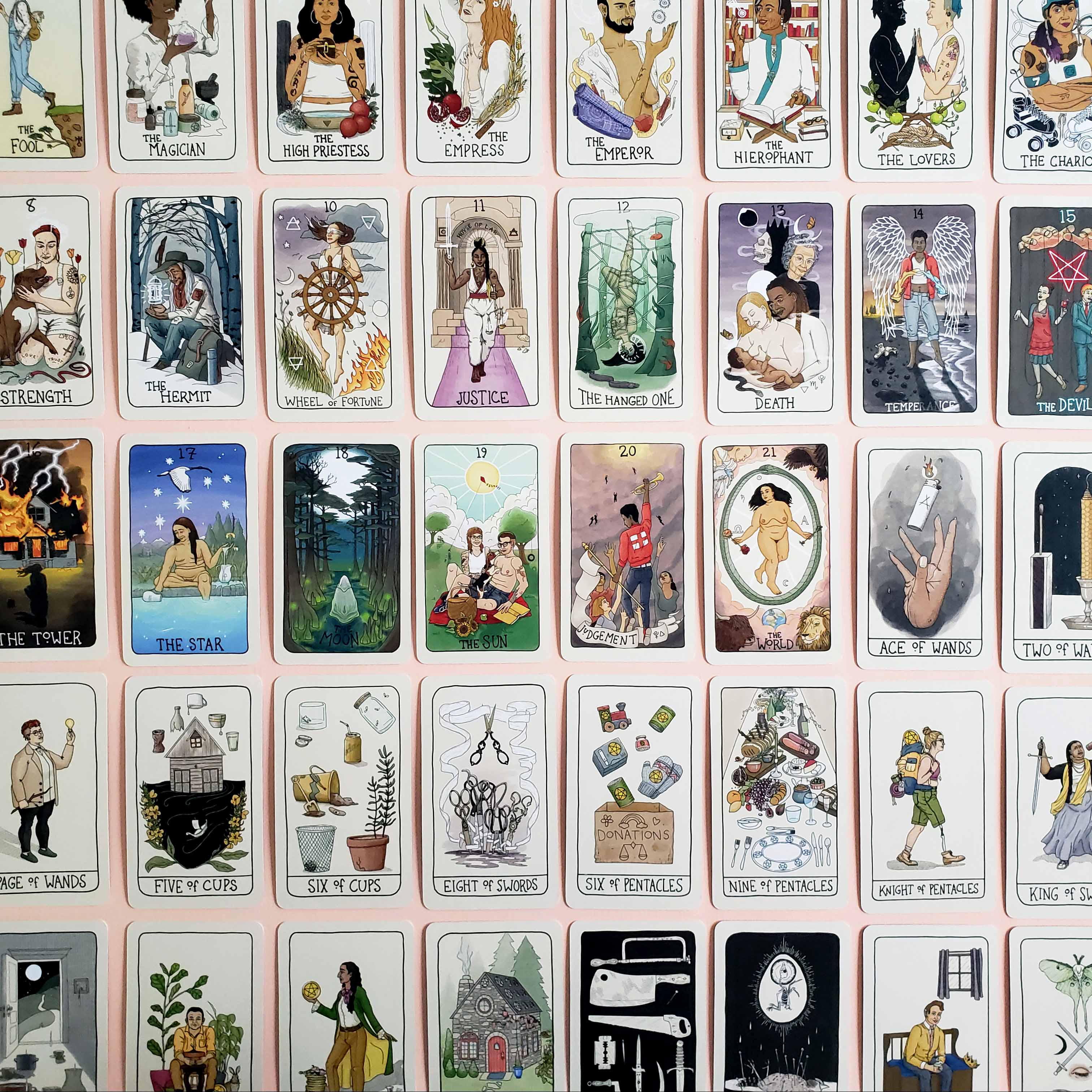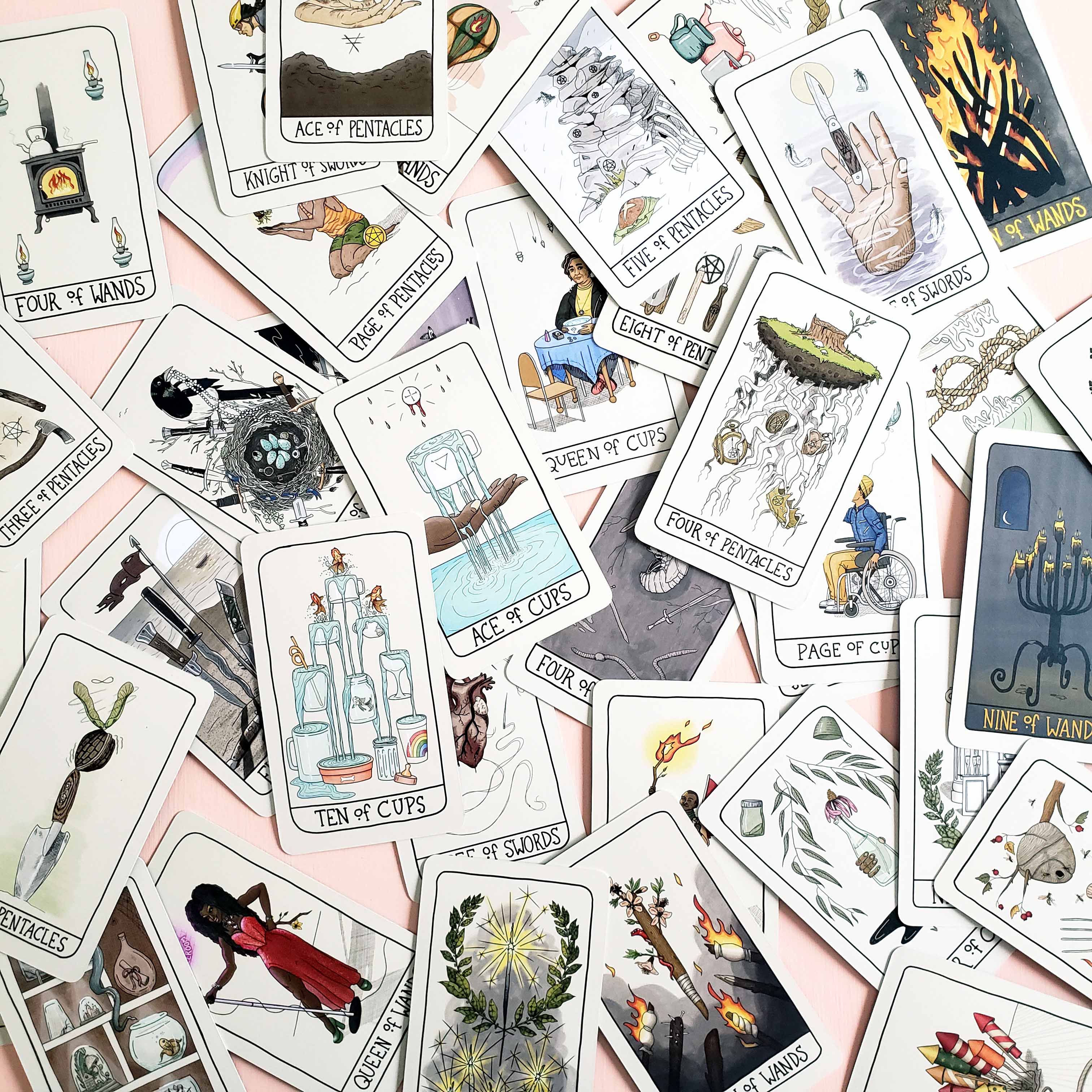 Fifth Spirit Tarot:
Expanding the traditional tarot archetypes beyond the gender binary, this deck re-imagines the cards from a queer and inclusive perspective.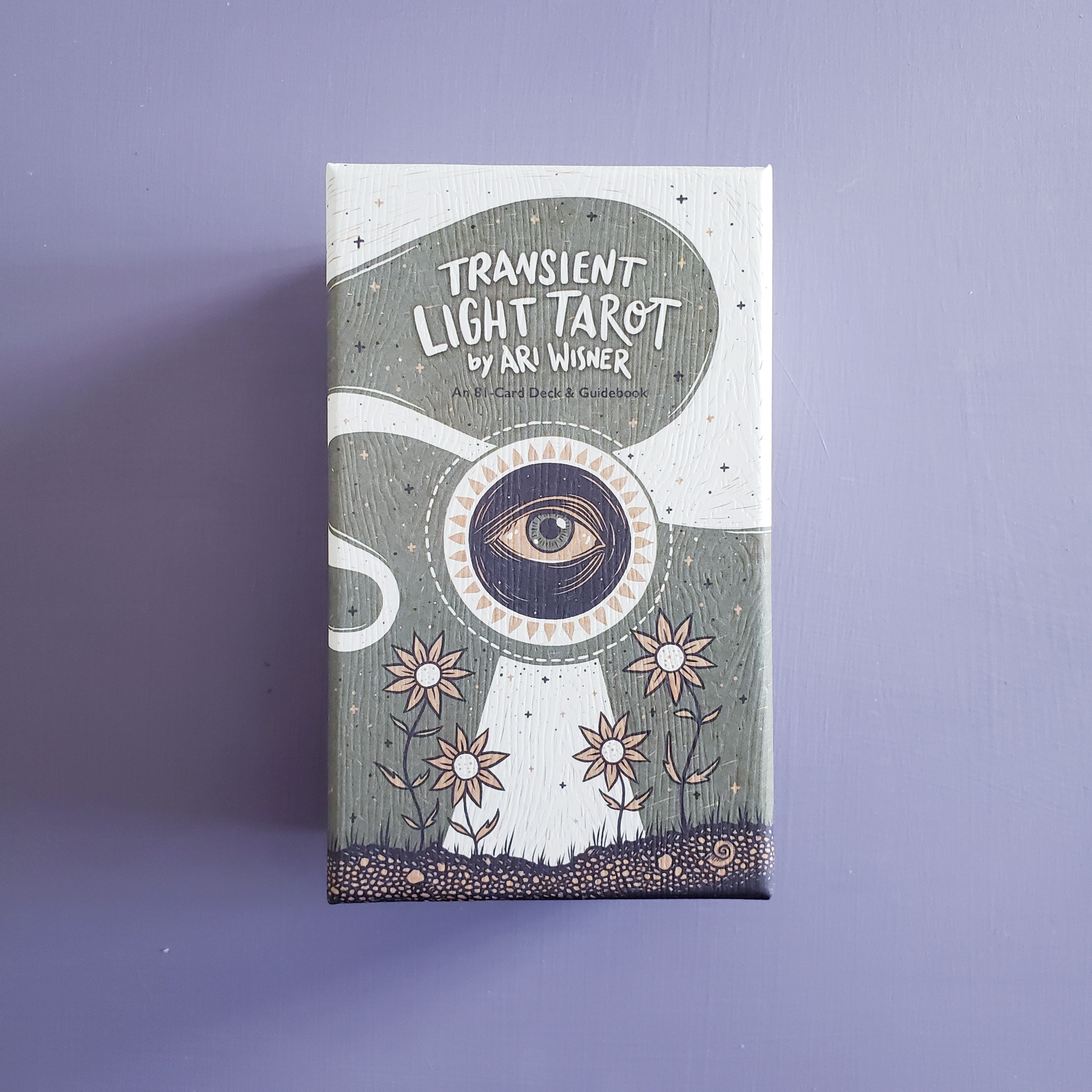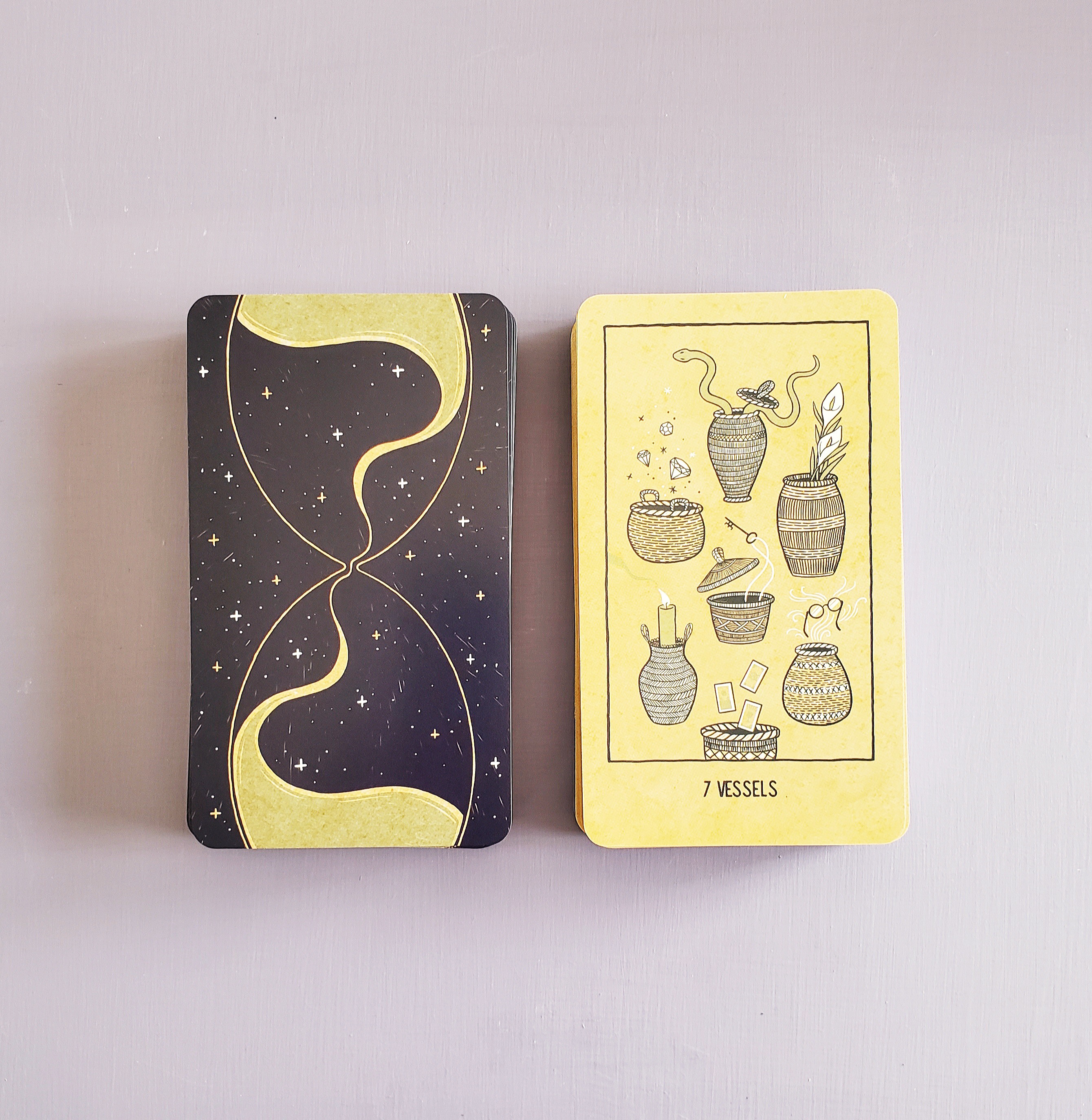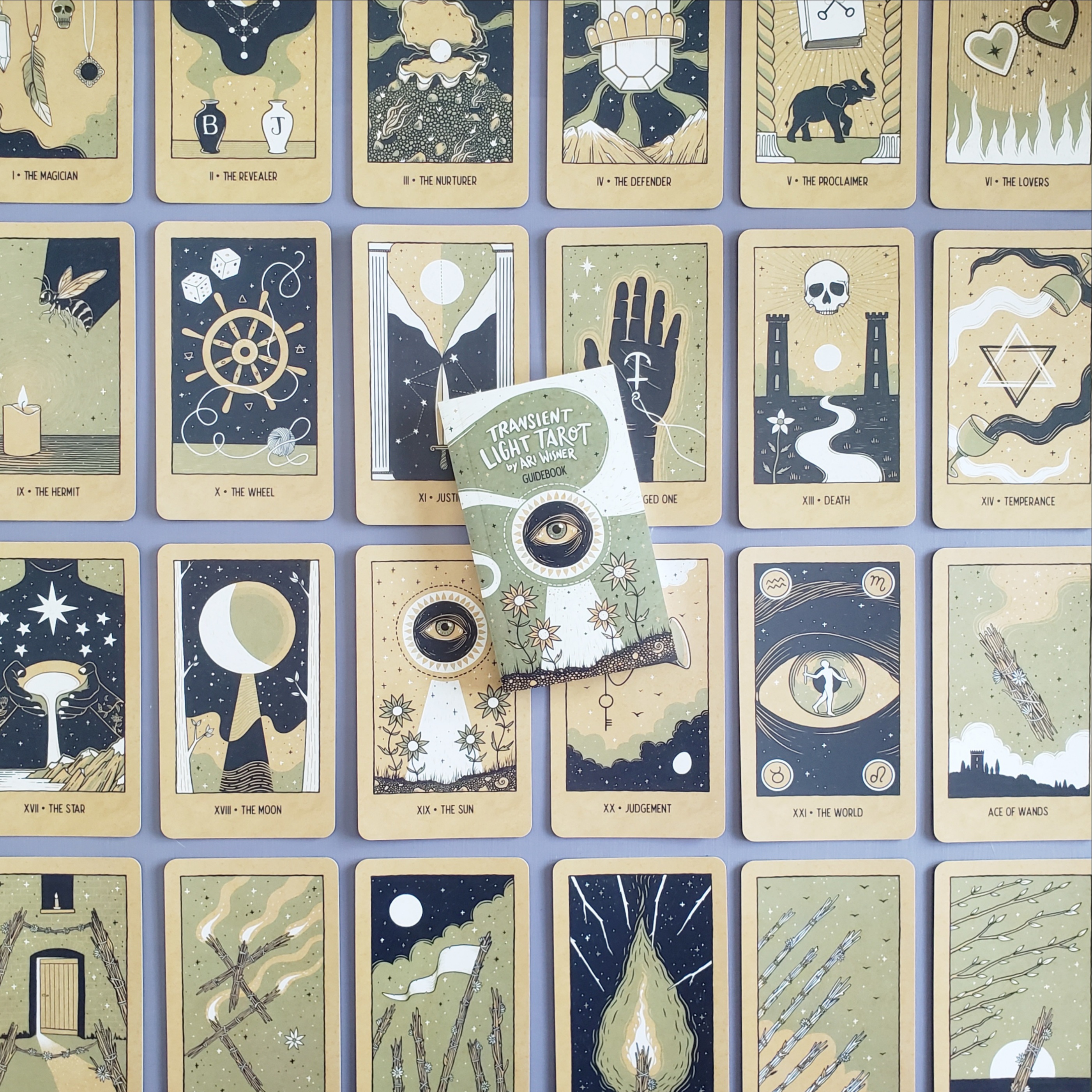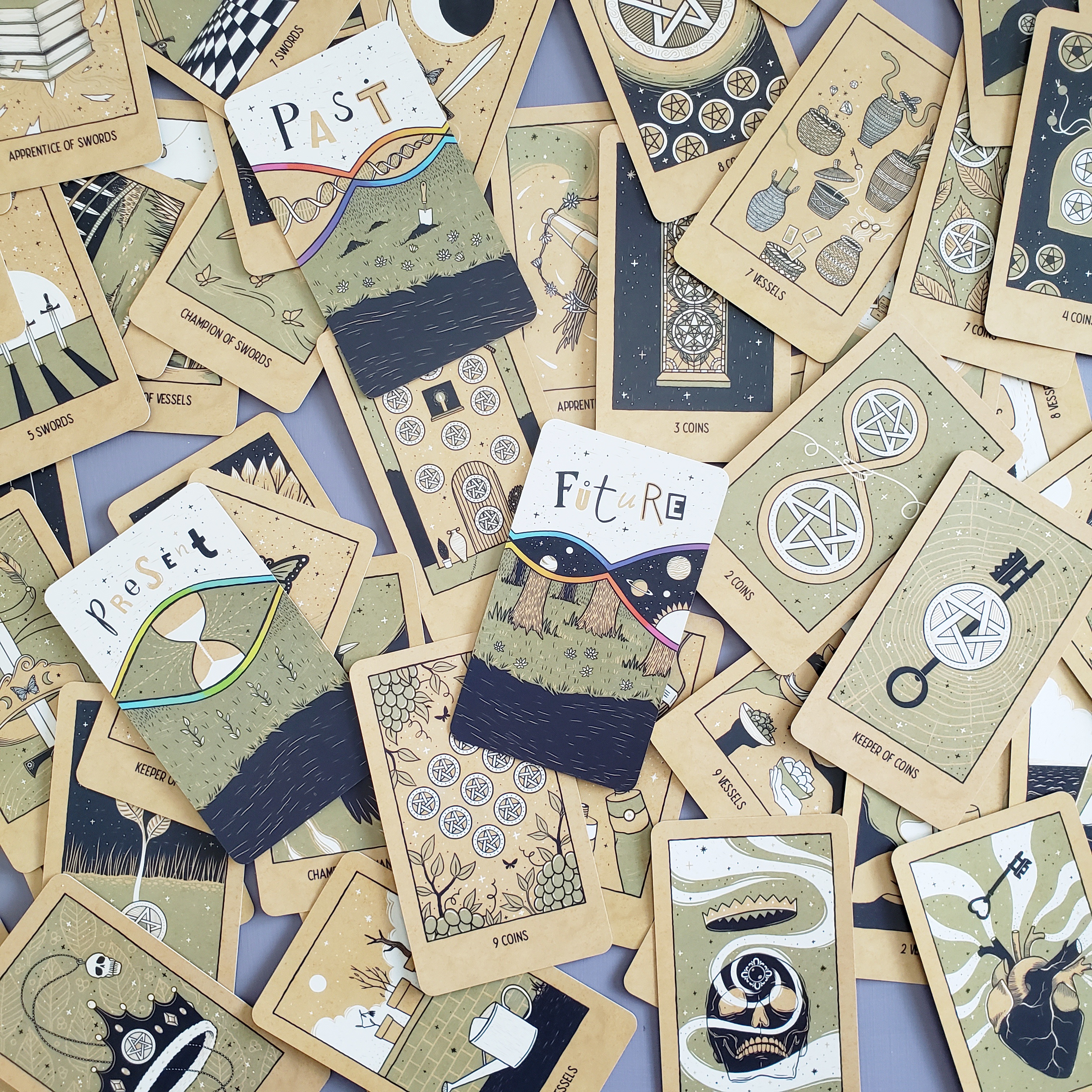 Transient Light Tarot:
With gender-free artwork and language, this queer reimagining of the classic Rider Waite Smith tarot will meet you on your journey to self-acceptance to help you discover your unique inner magic.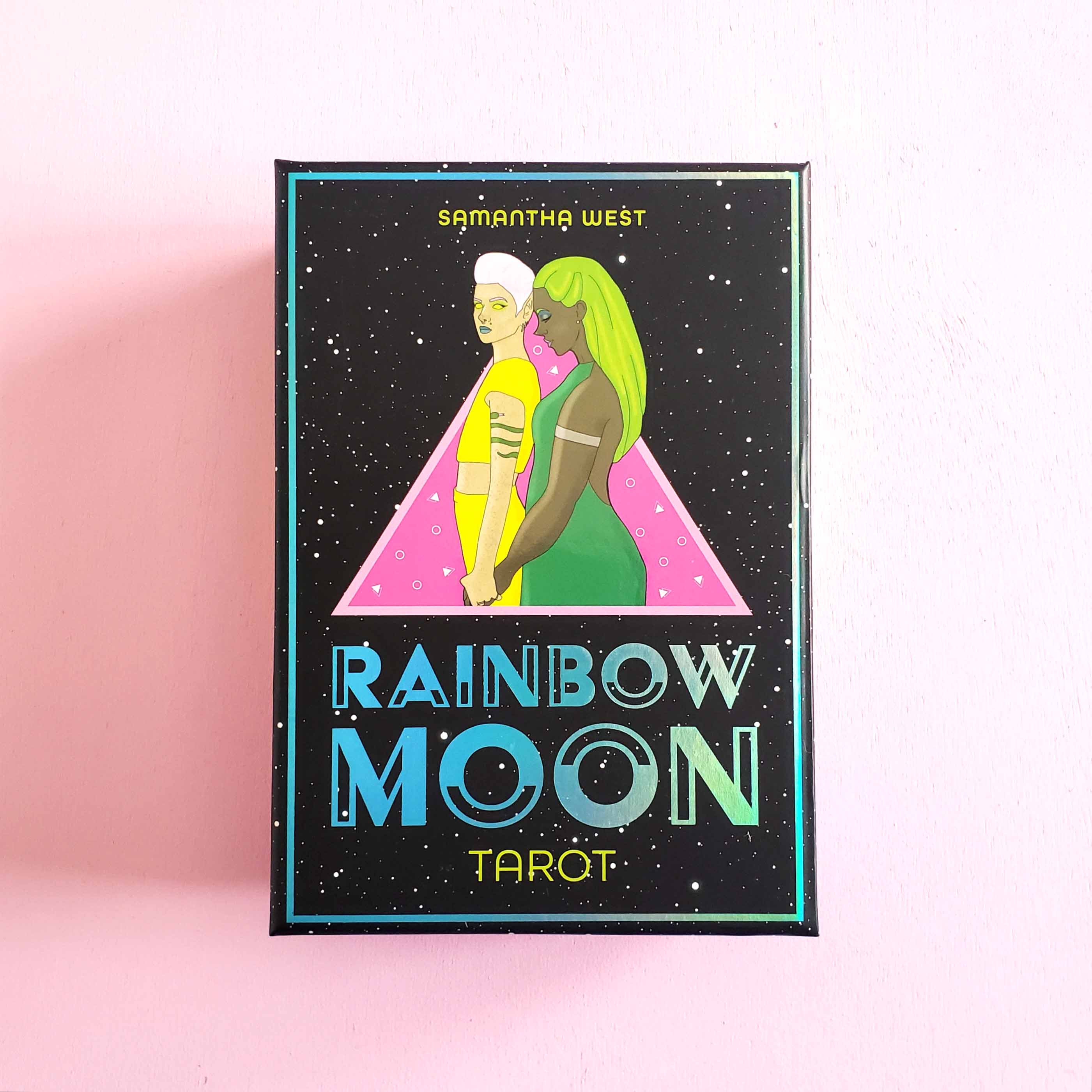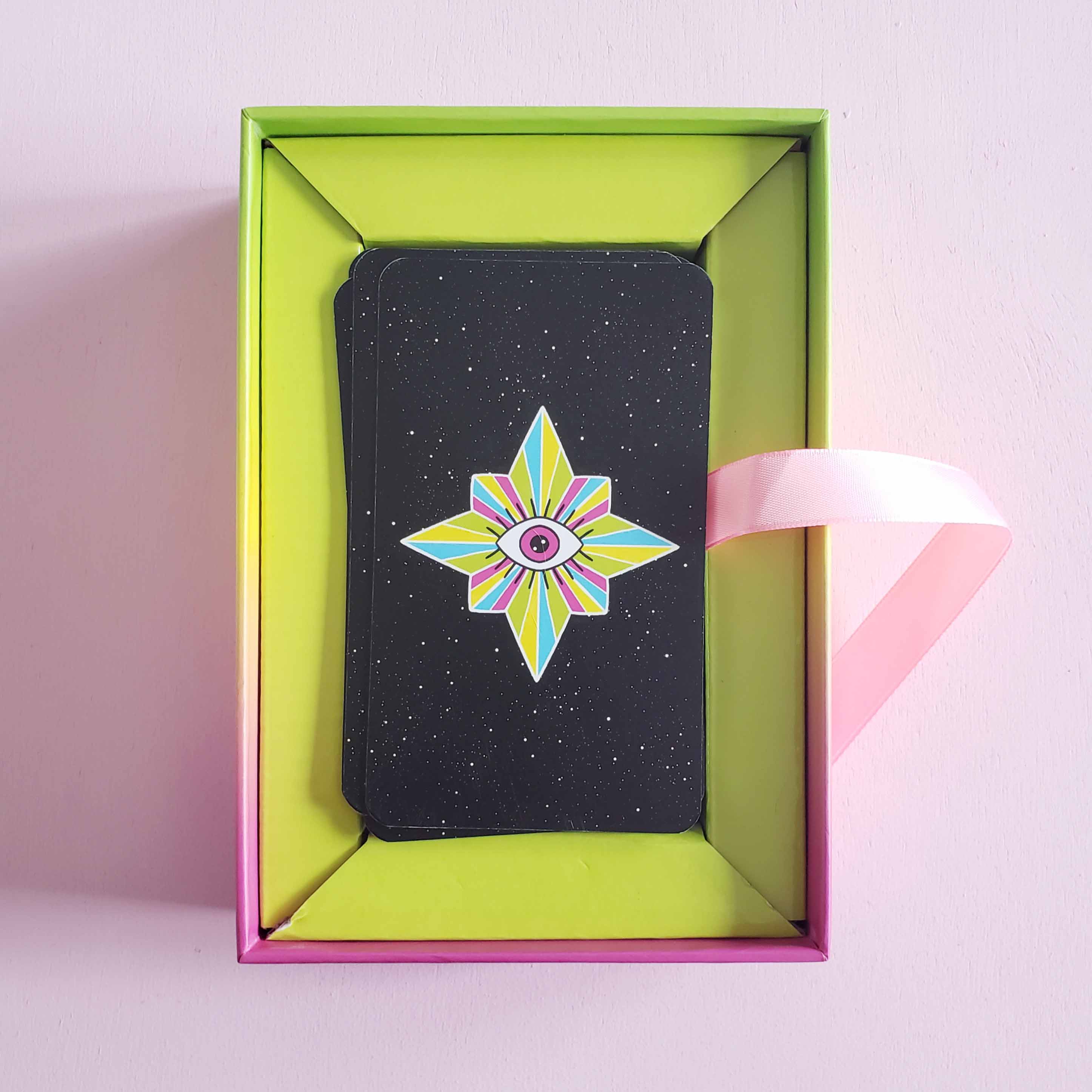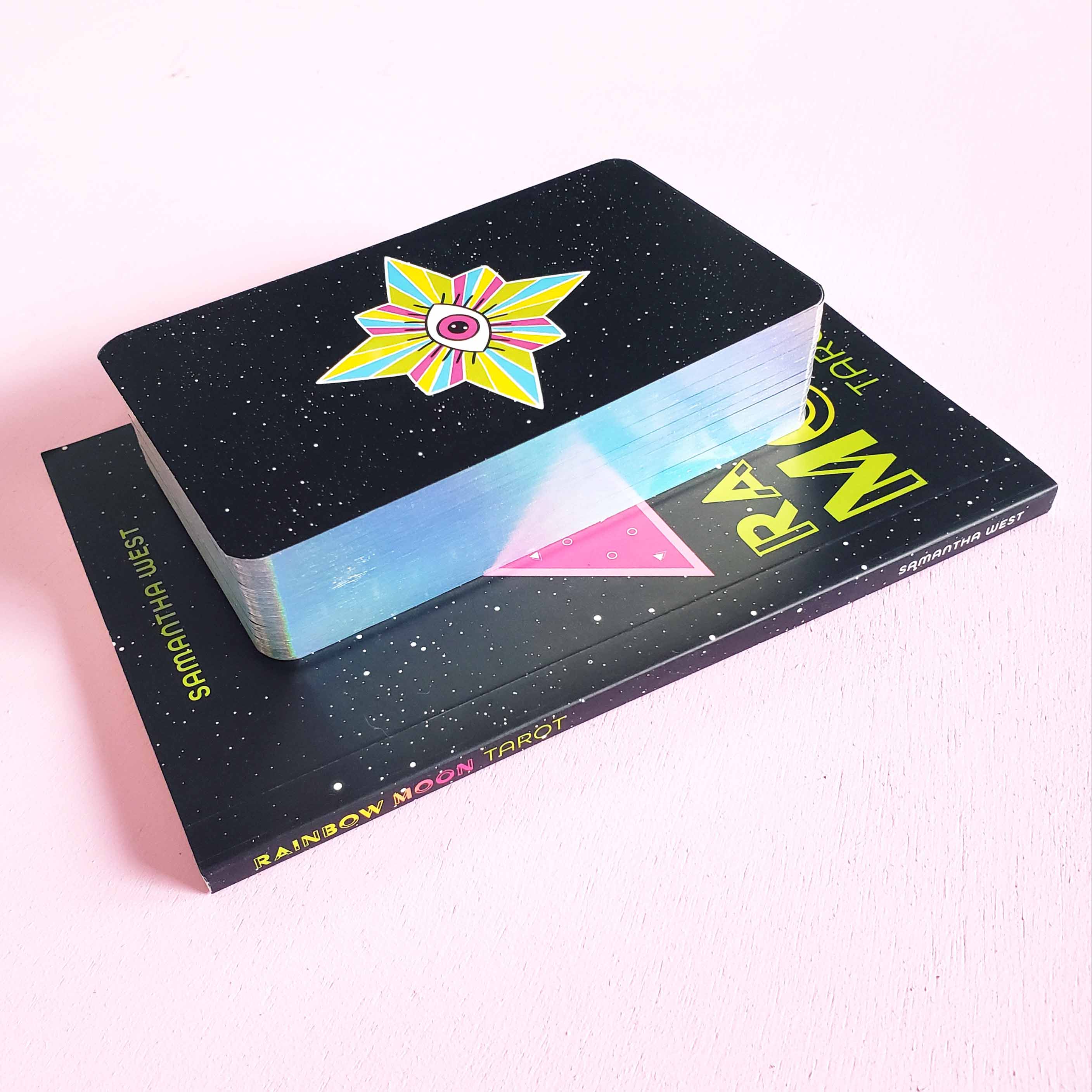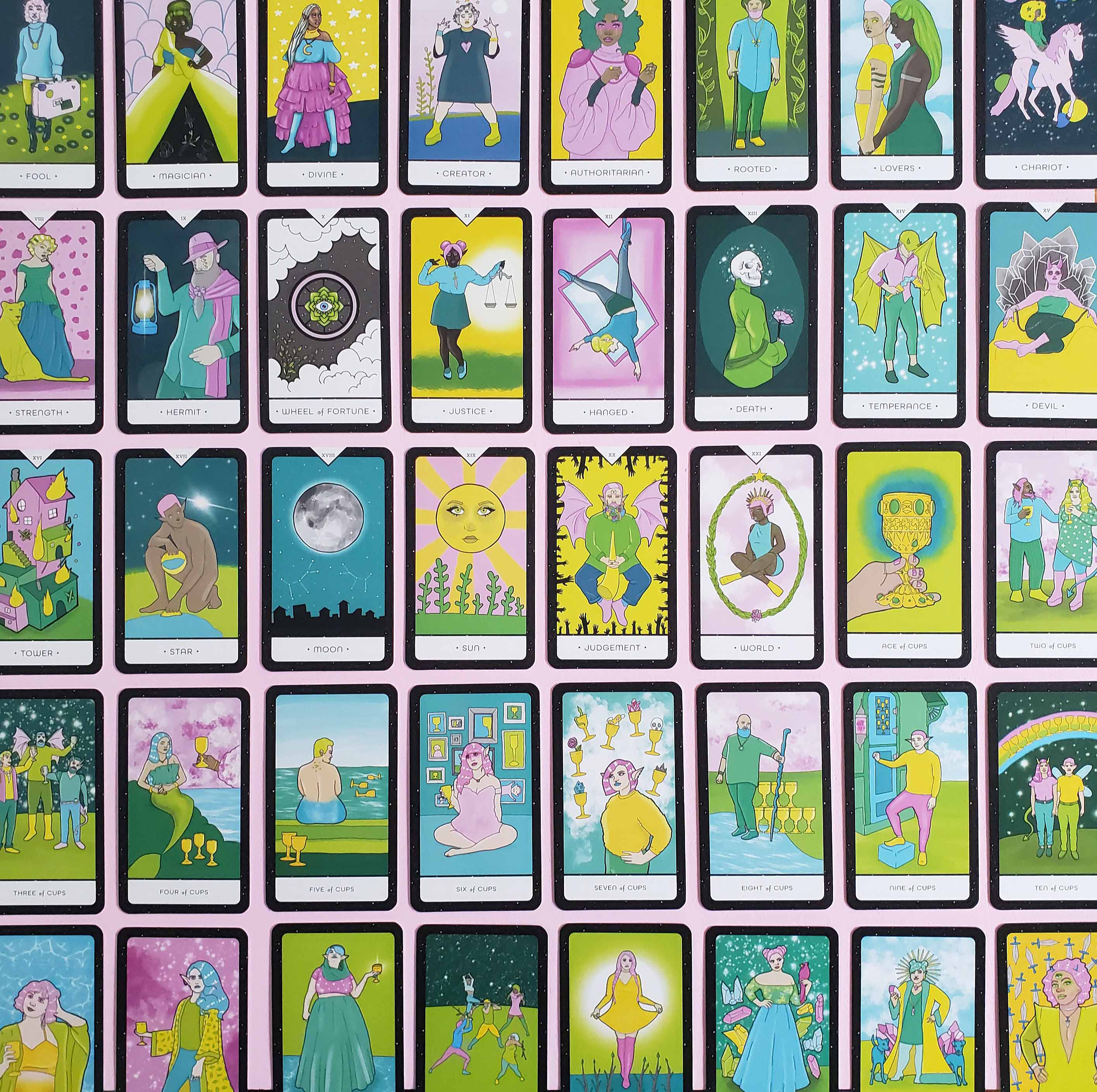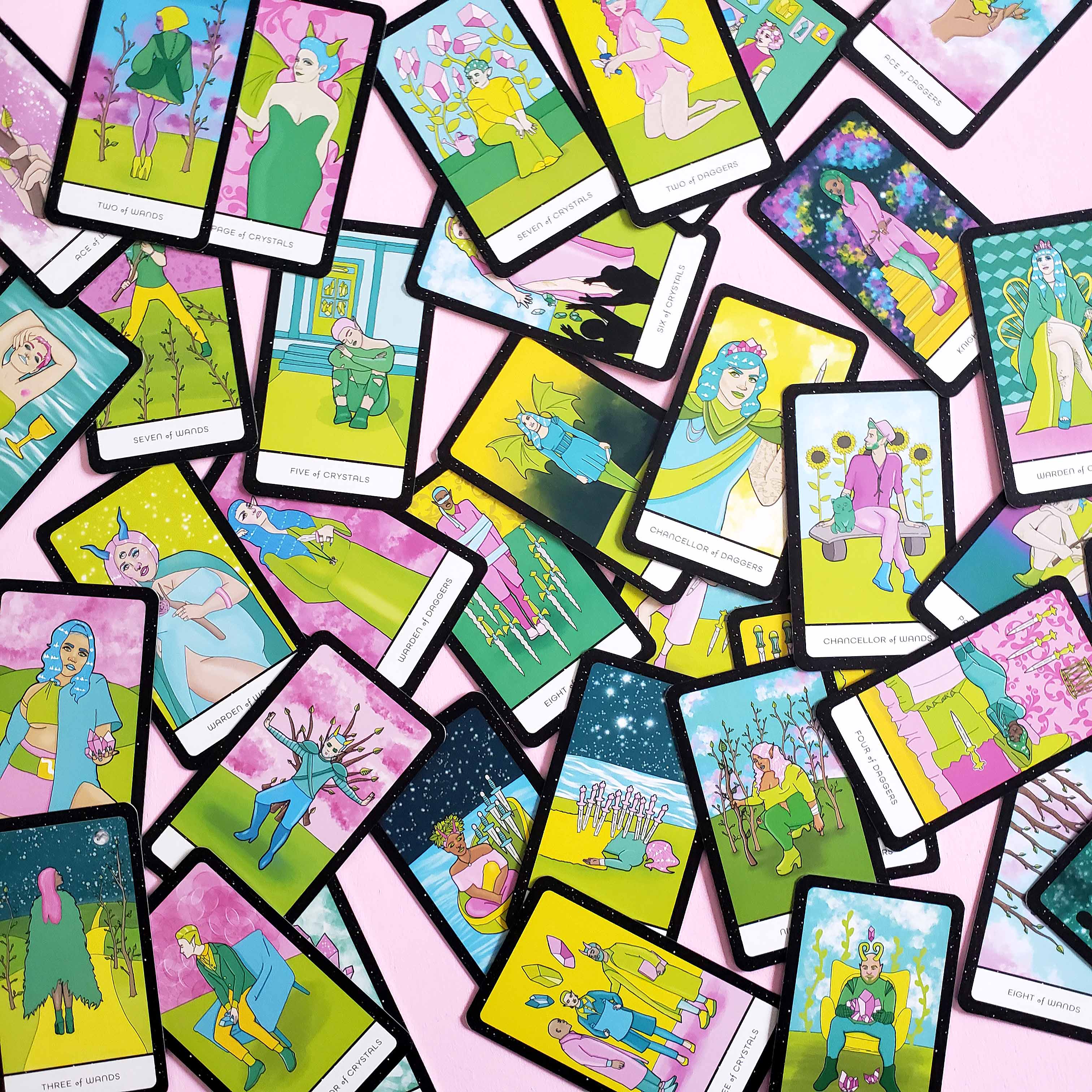 Rainbow Moon Tarot:
Rainbow Moon Tarot is a fantastical tarot deck that breaks out of the traditional gender binary, instead focusing on inclusivity, whimsy, and humor.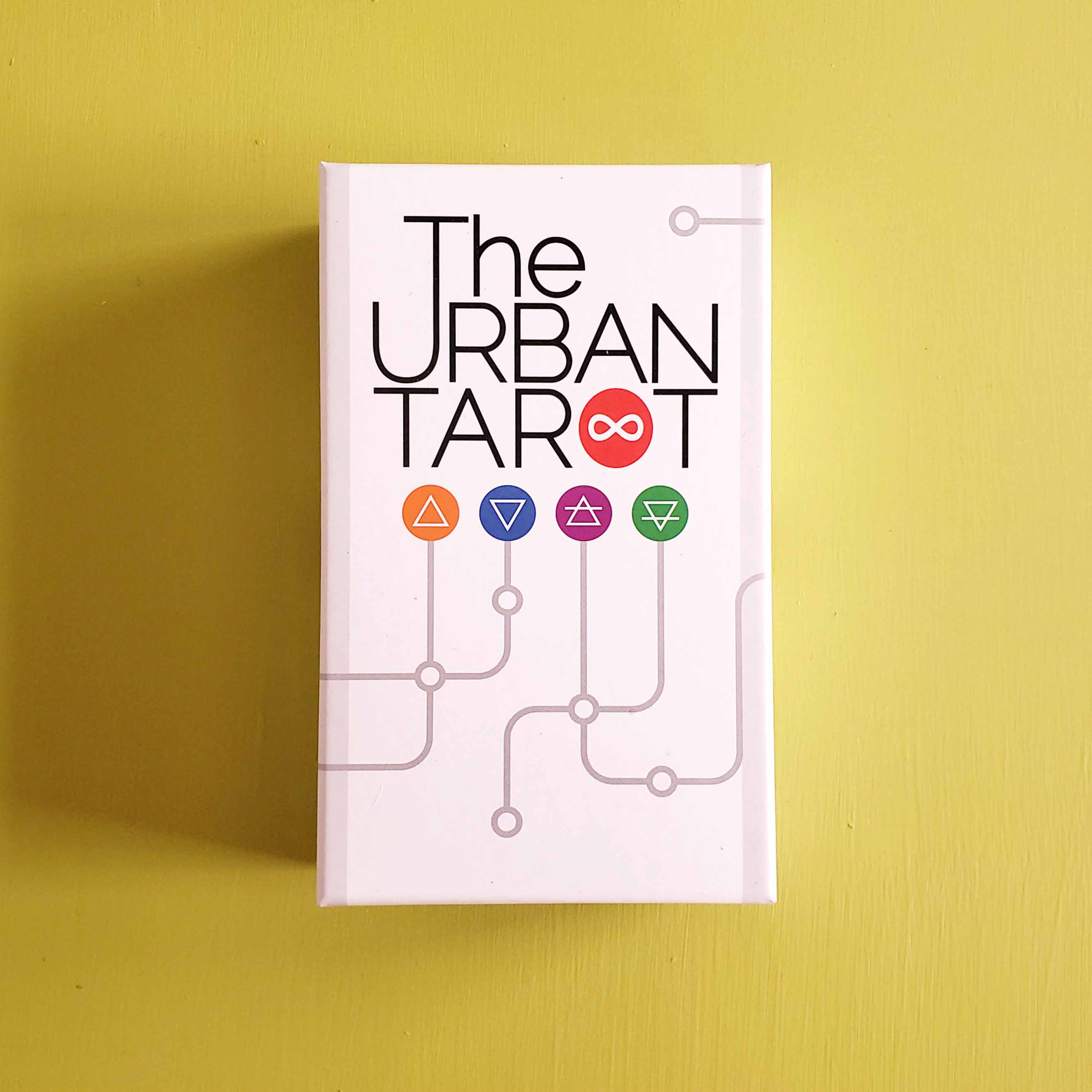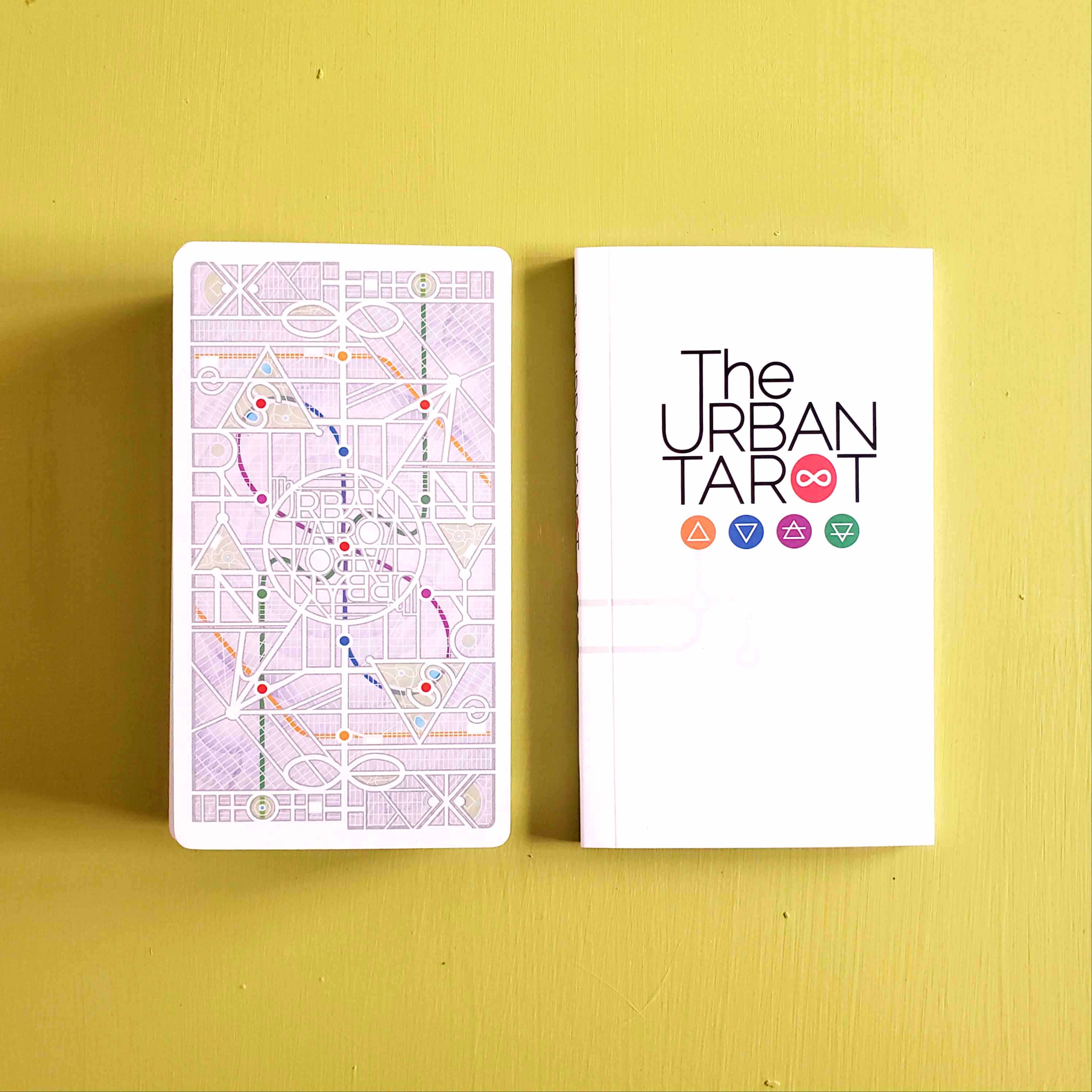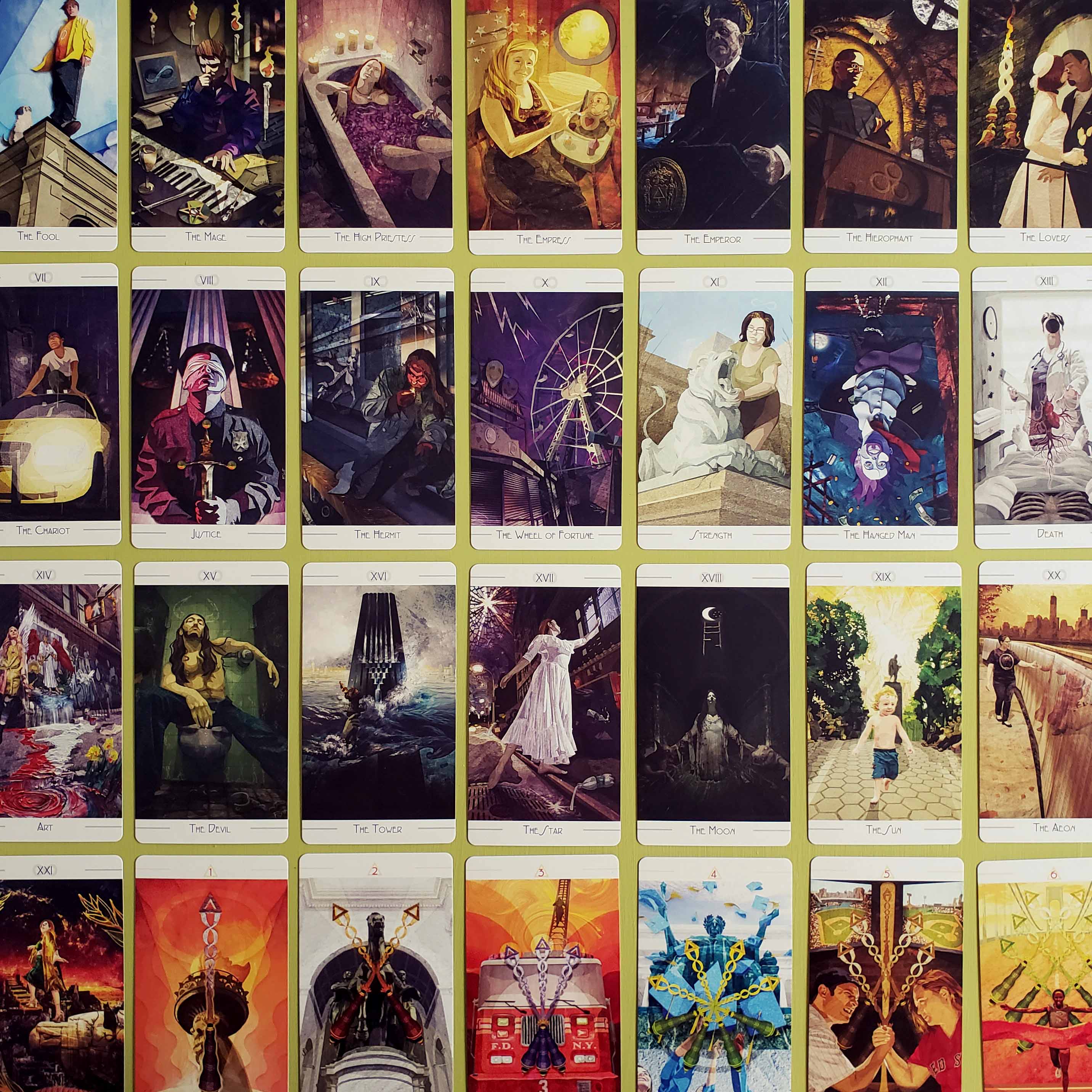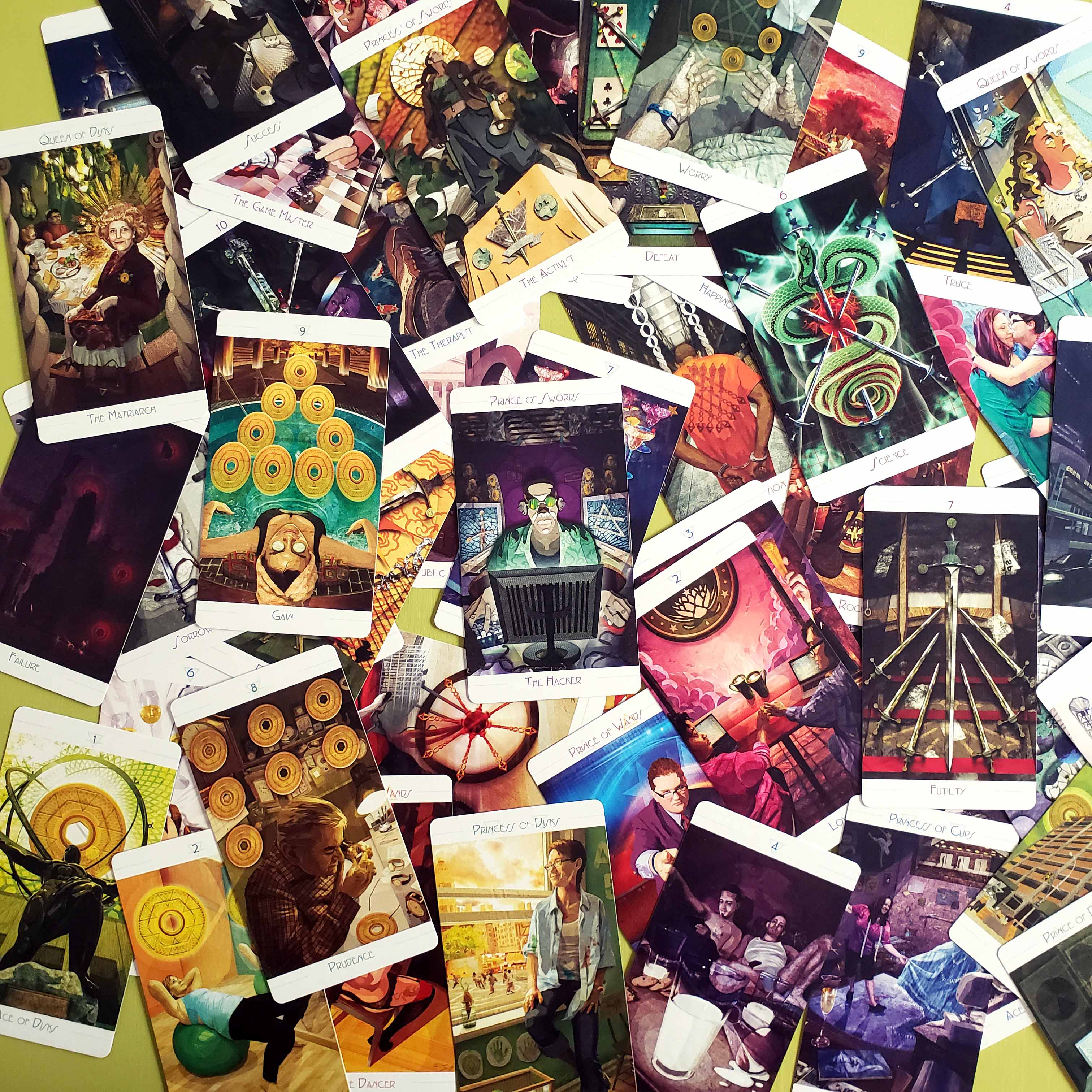 The Urban Tarot:
Urban Tarot is a loving homage to the metropolis and all its diverse inhabitants. This stunning deck provides a map to your own inner city, a guide for the twenty-first century seeker of truth, insight, and magic living in the urban landscape.
June Moon &

World

Box
Deck Options: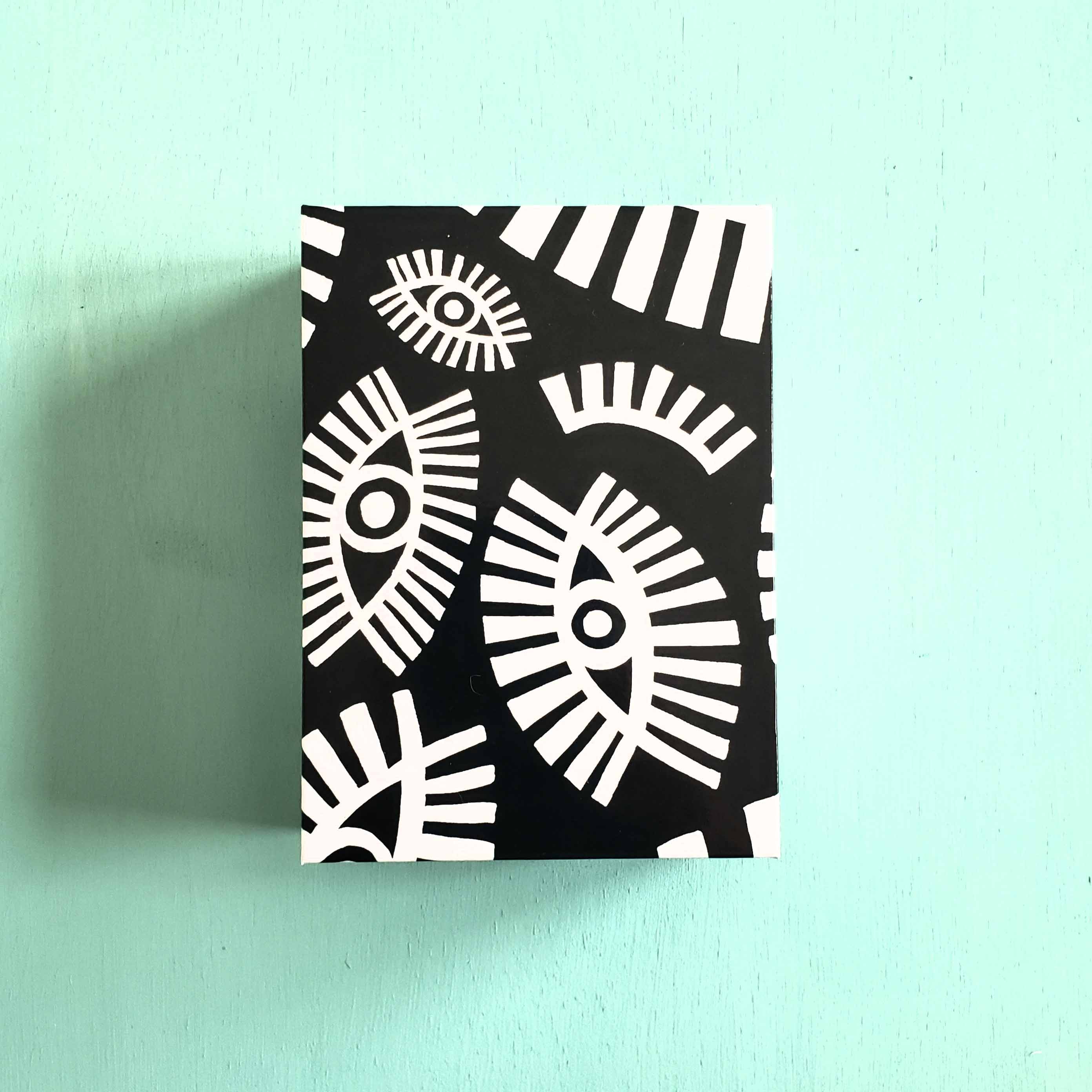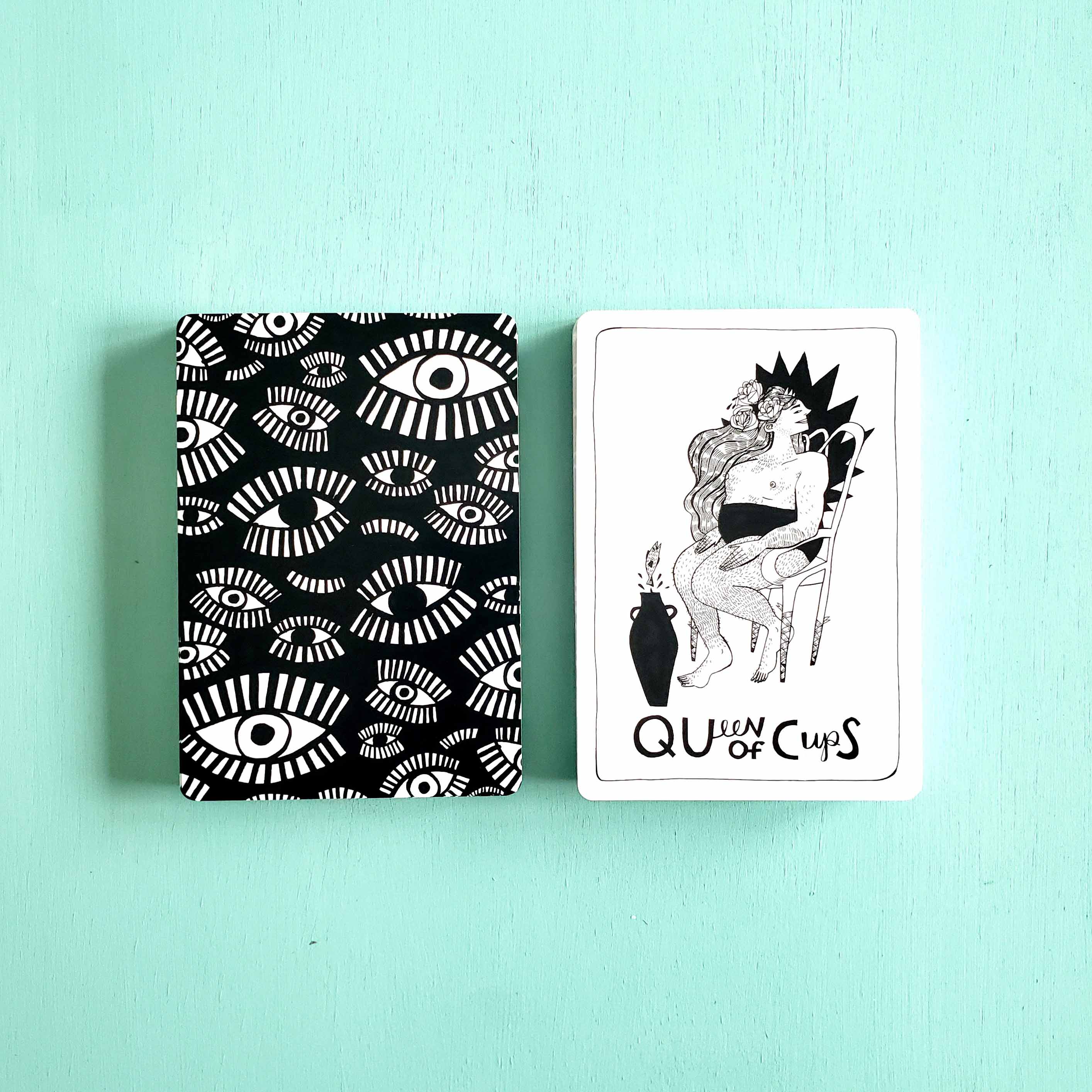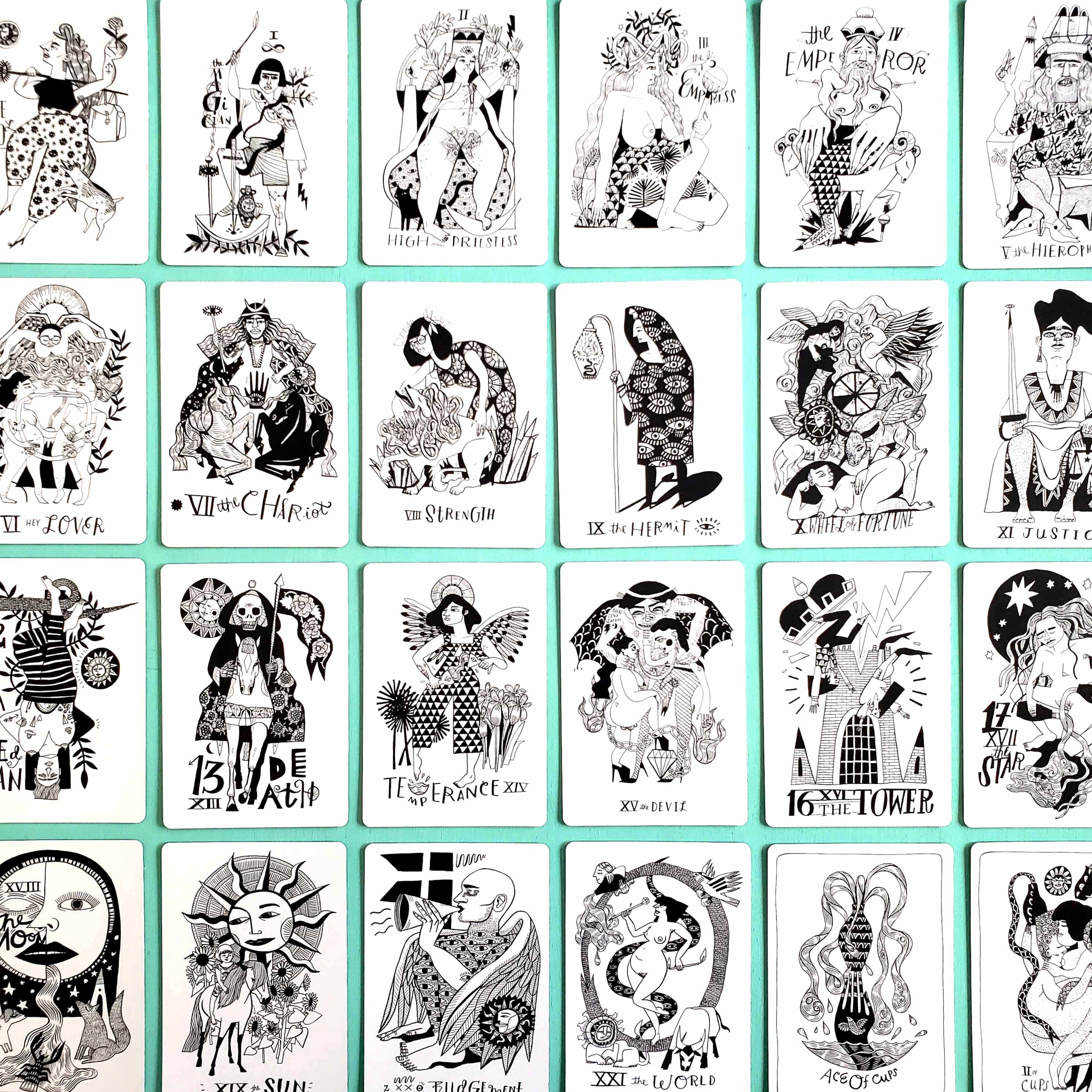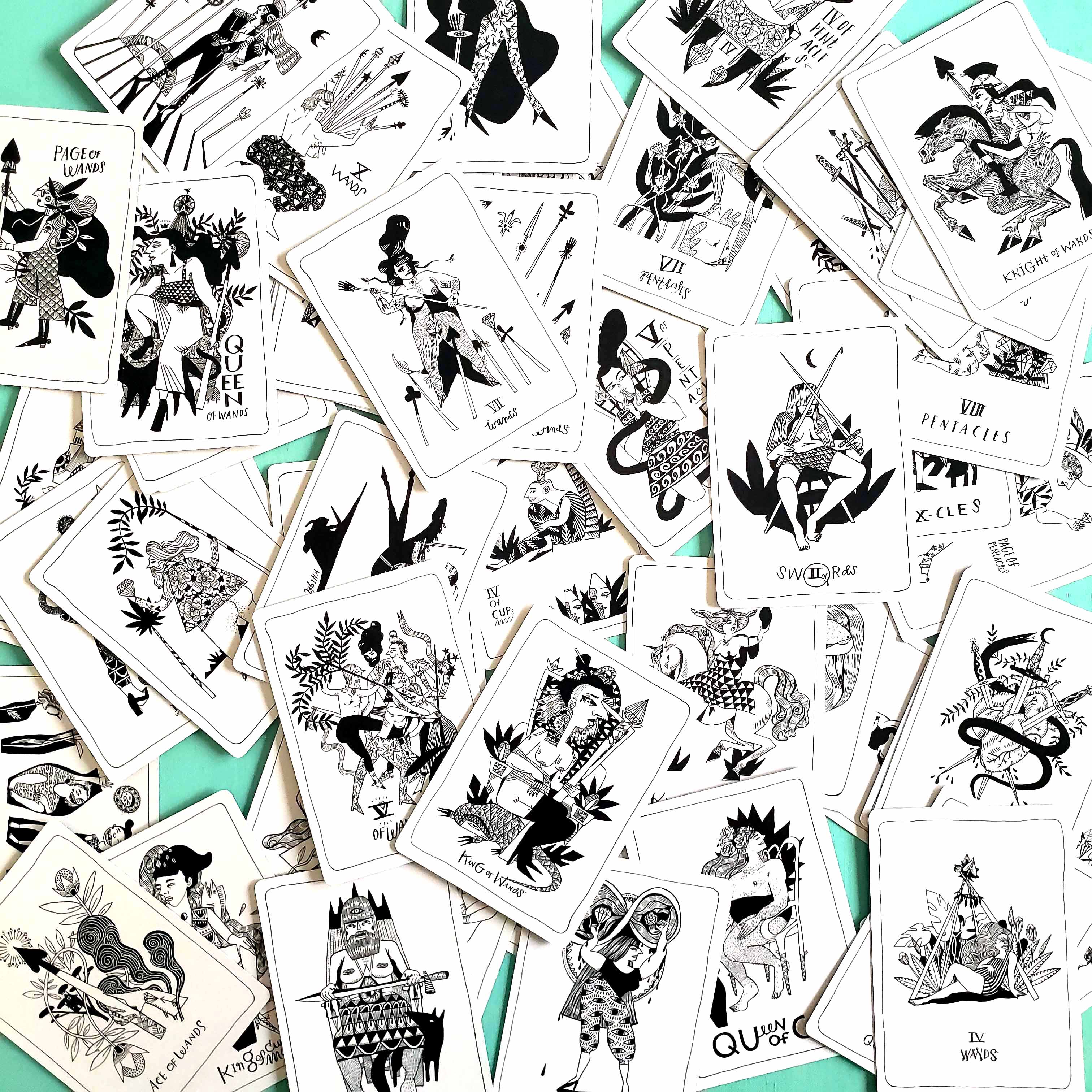 The Many Queens Tarot*
This tarot deck was created to help define a more inclusive definition of femininity, beauty, and body image.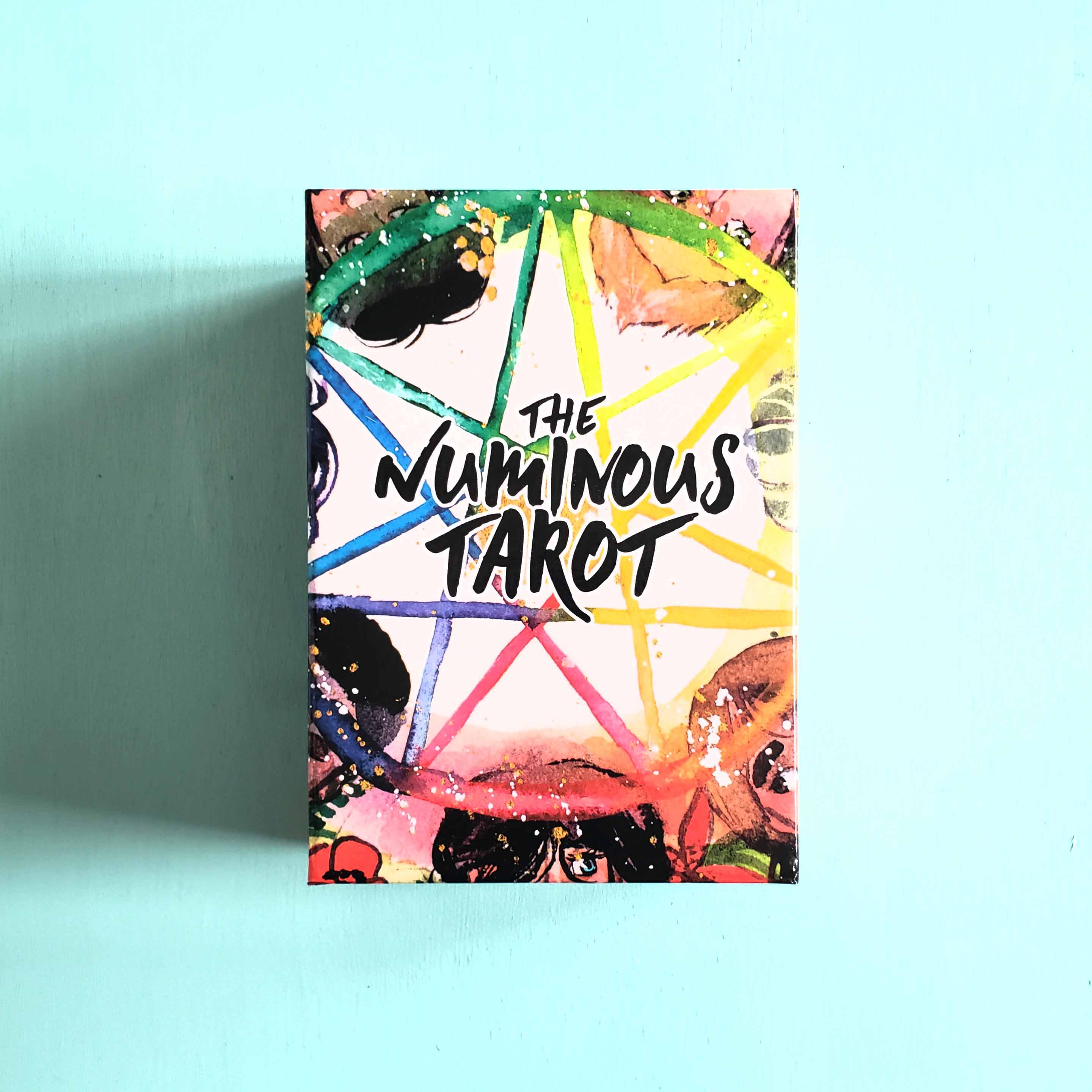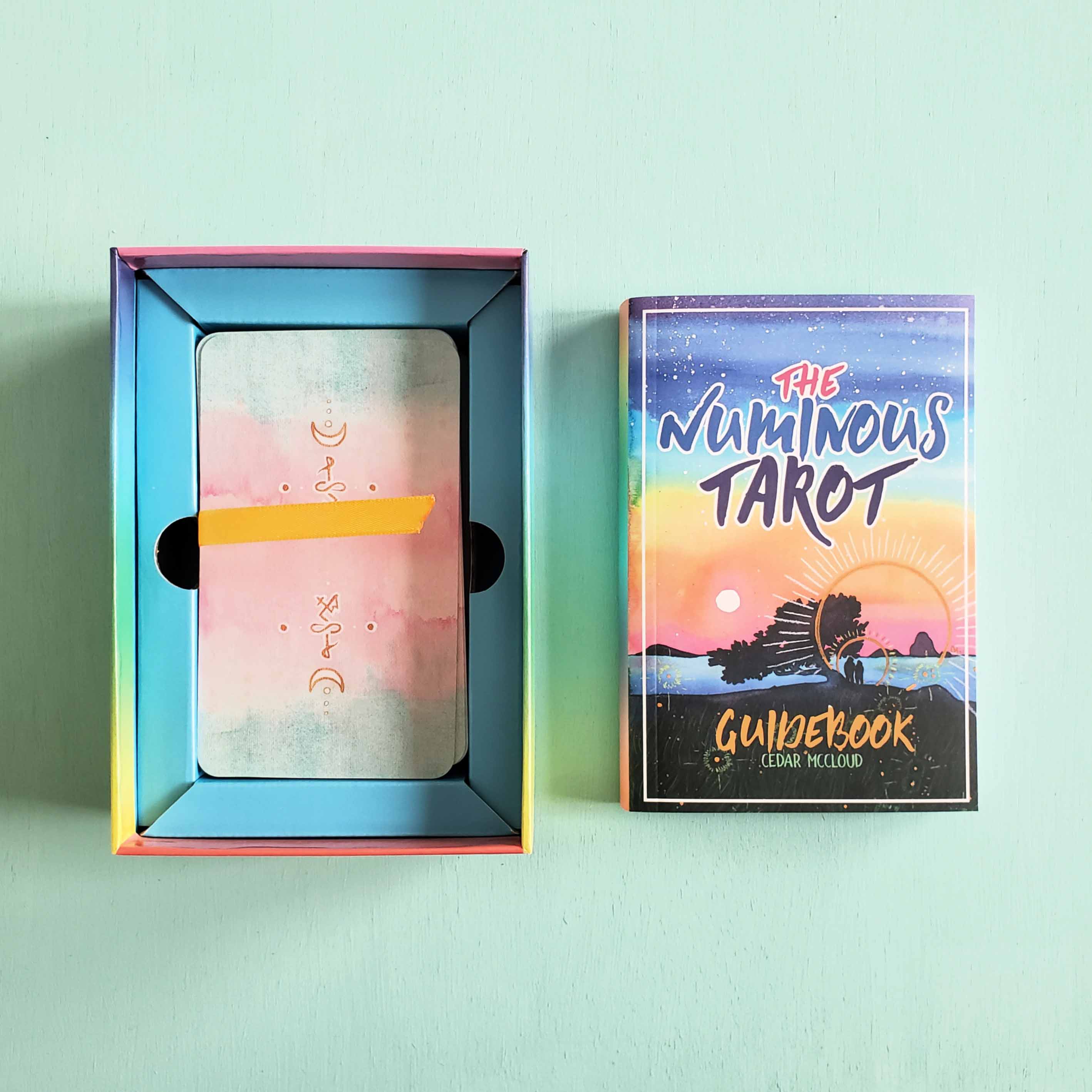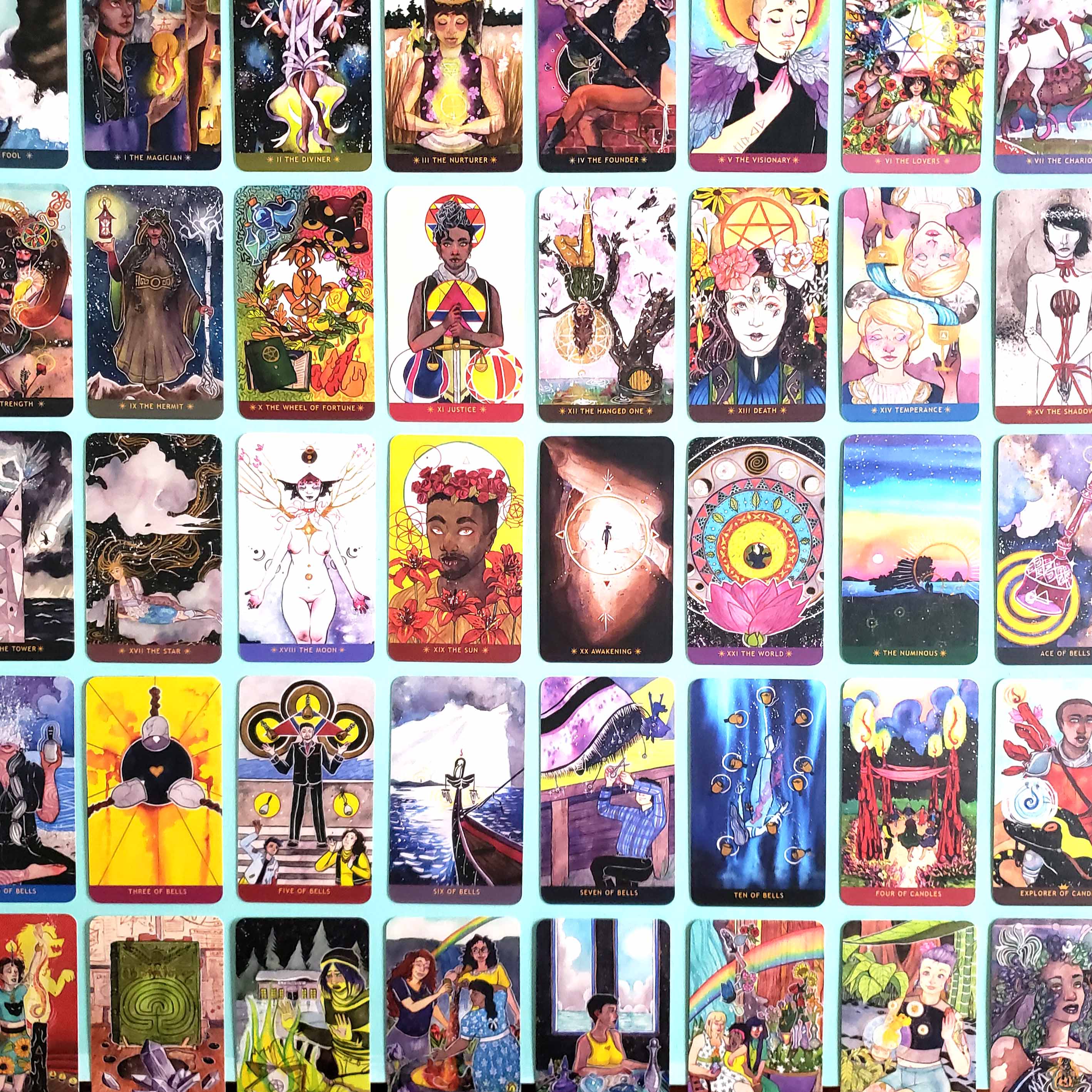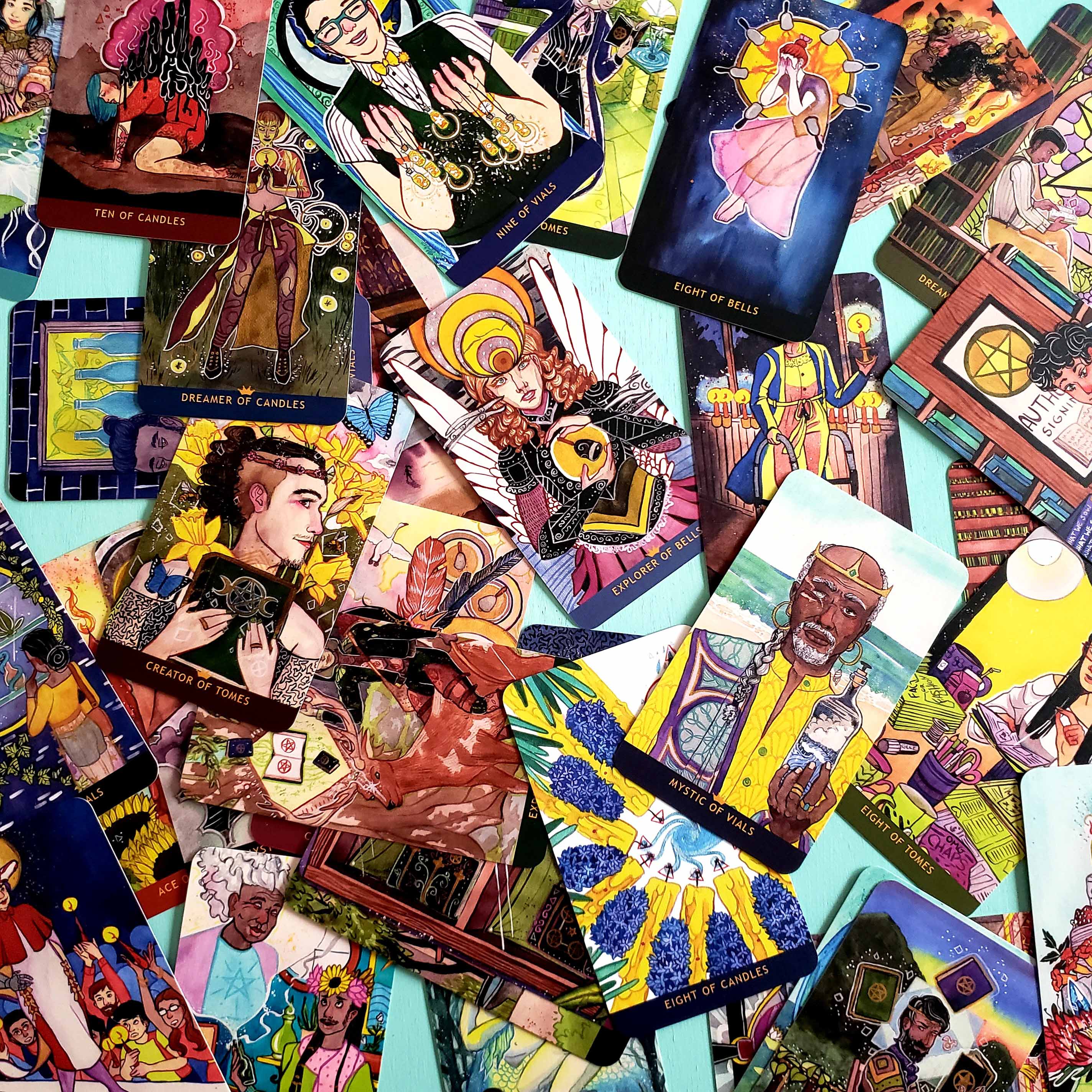 The Numinous Tarot:
Rendered in beautiful and luminous watercolor and inks, the Numinous Tarot shows the beauty of diversity in the world, from body type, ability, race, to gender identity and expression. These things are not used as symbols in and of themselves; rather, they are there to show the infinite ways that all people can experience magic and mystery, especially those who are often excluded from it.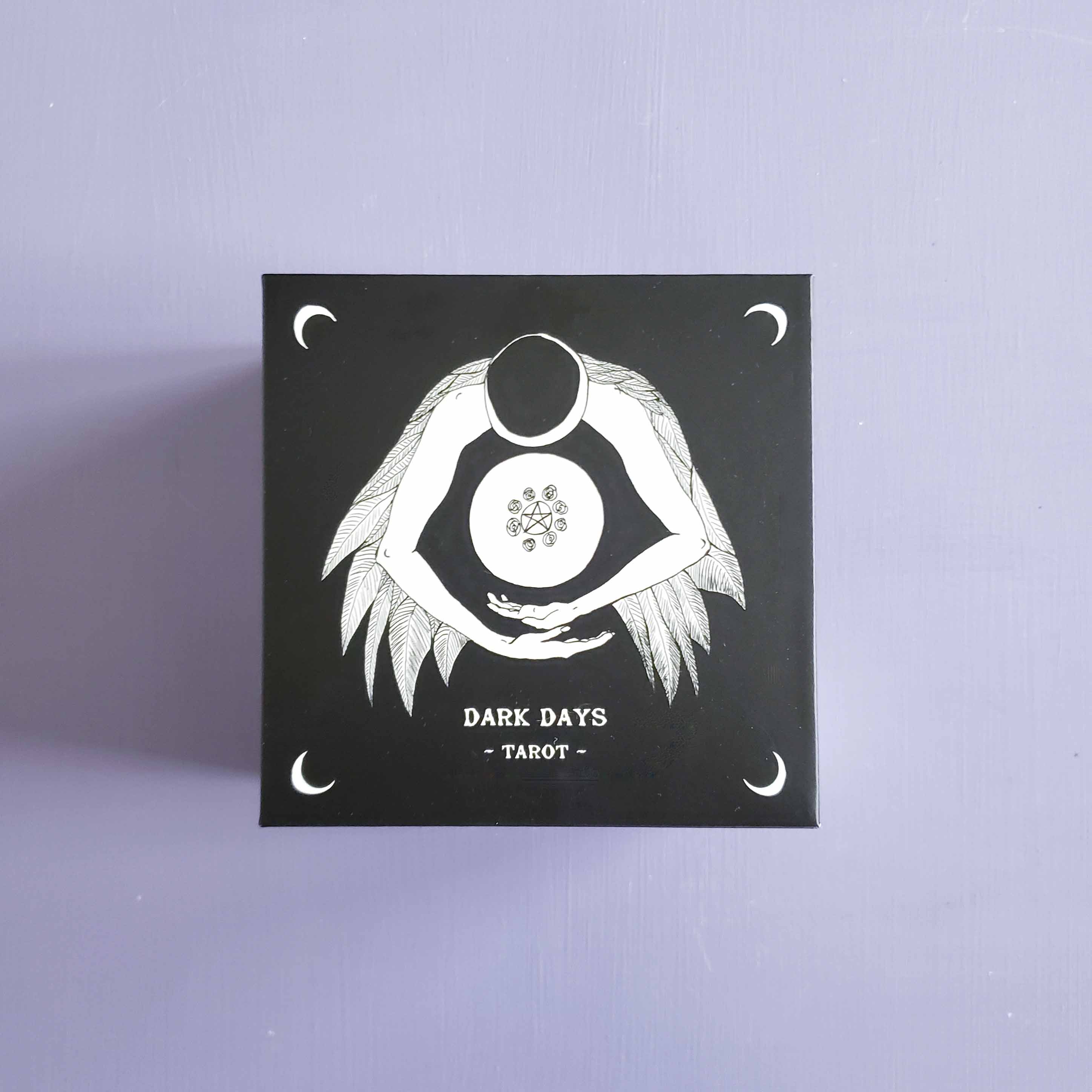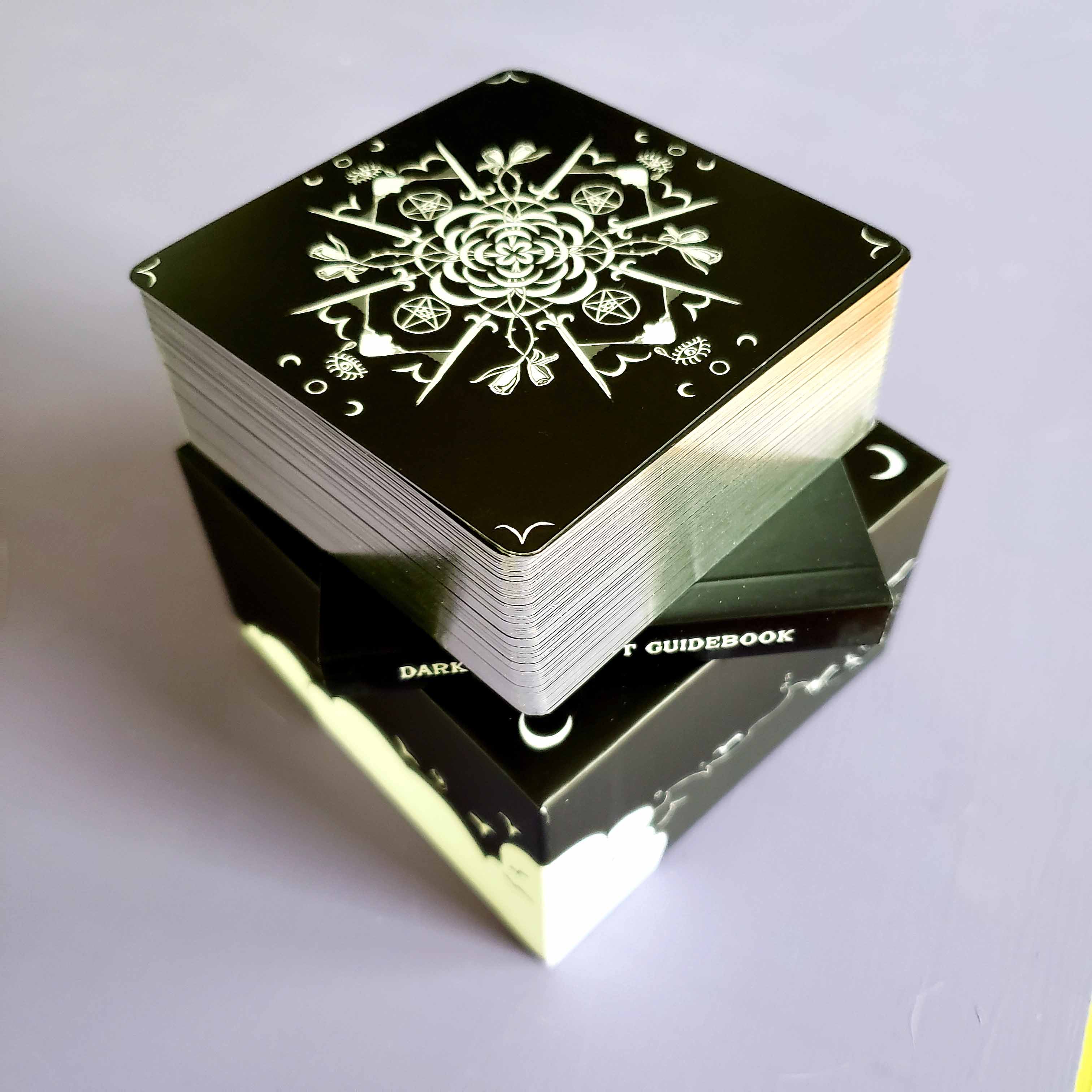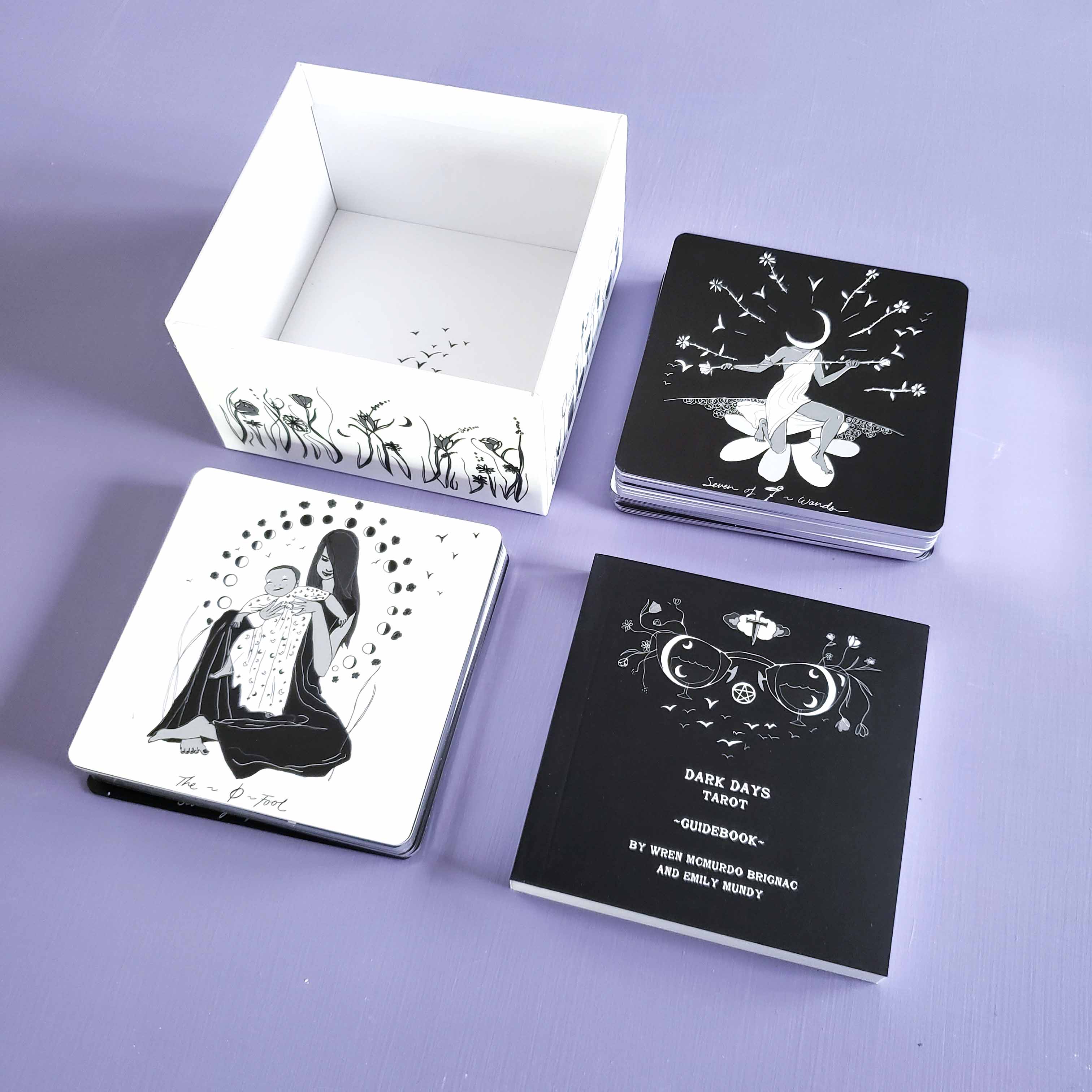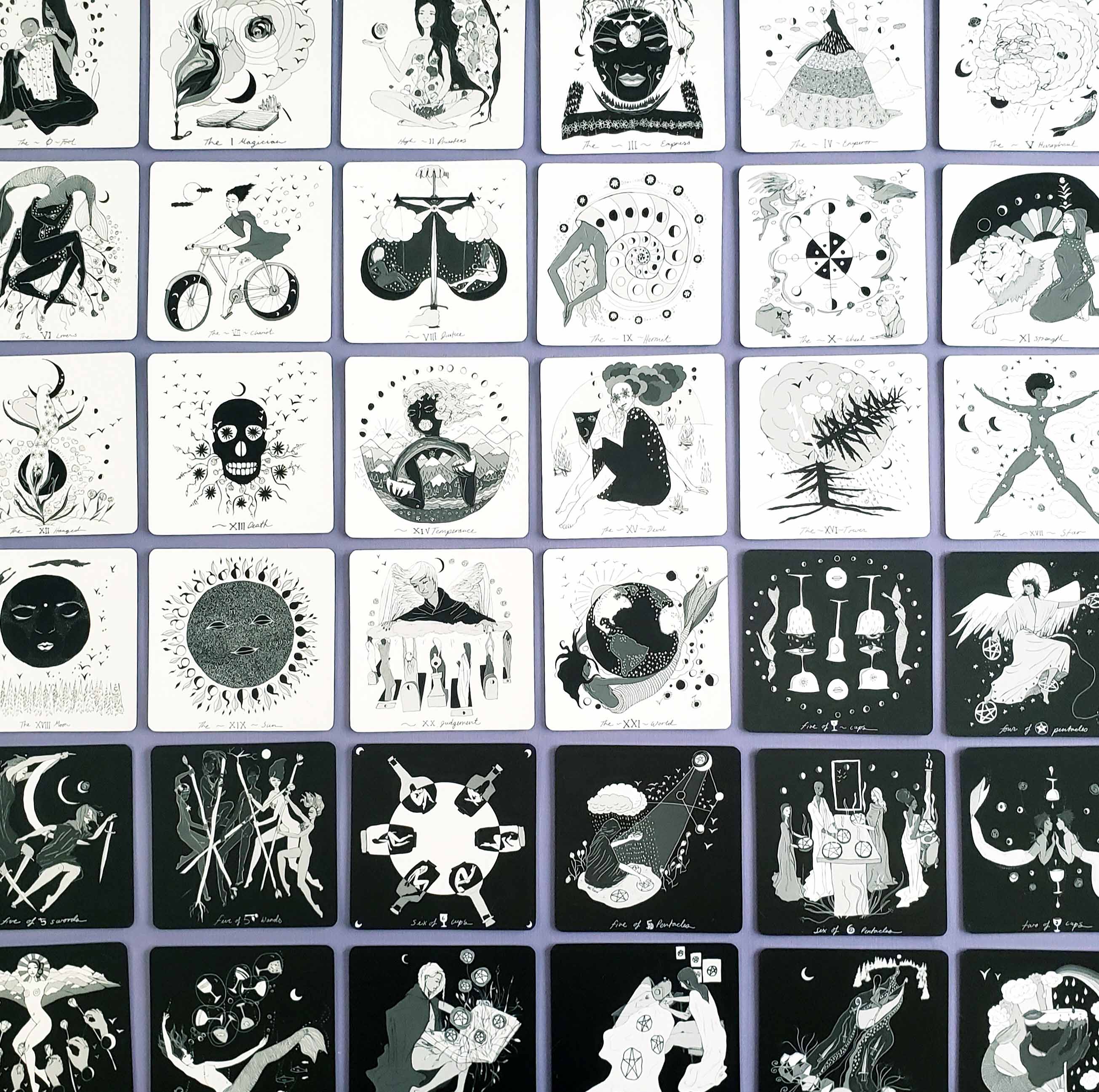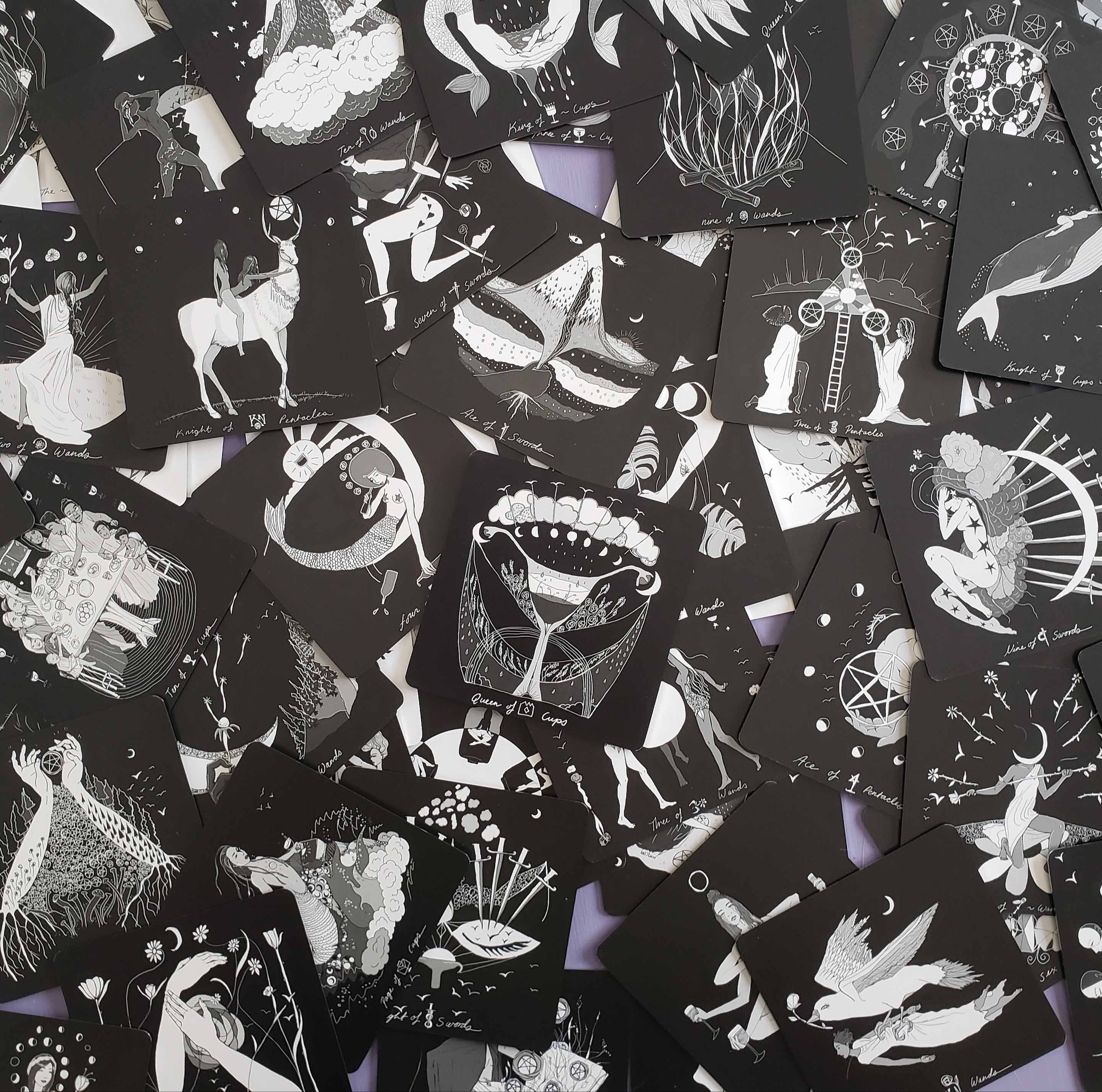 Dark Days Tarot:
The Dark Days Tarot deck is inspired by the dark days of the lunar cycle when we are energetically drawn toward reflection. Darkness is the subconscious, the dream world, the spirit realm, the unknown, and fertile ground for self-reflection. It offers an opportunity to "see" with senses other than eyesight. Answers, clues, and journeying linger in darkness.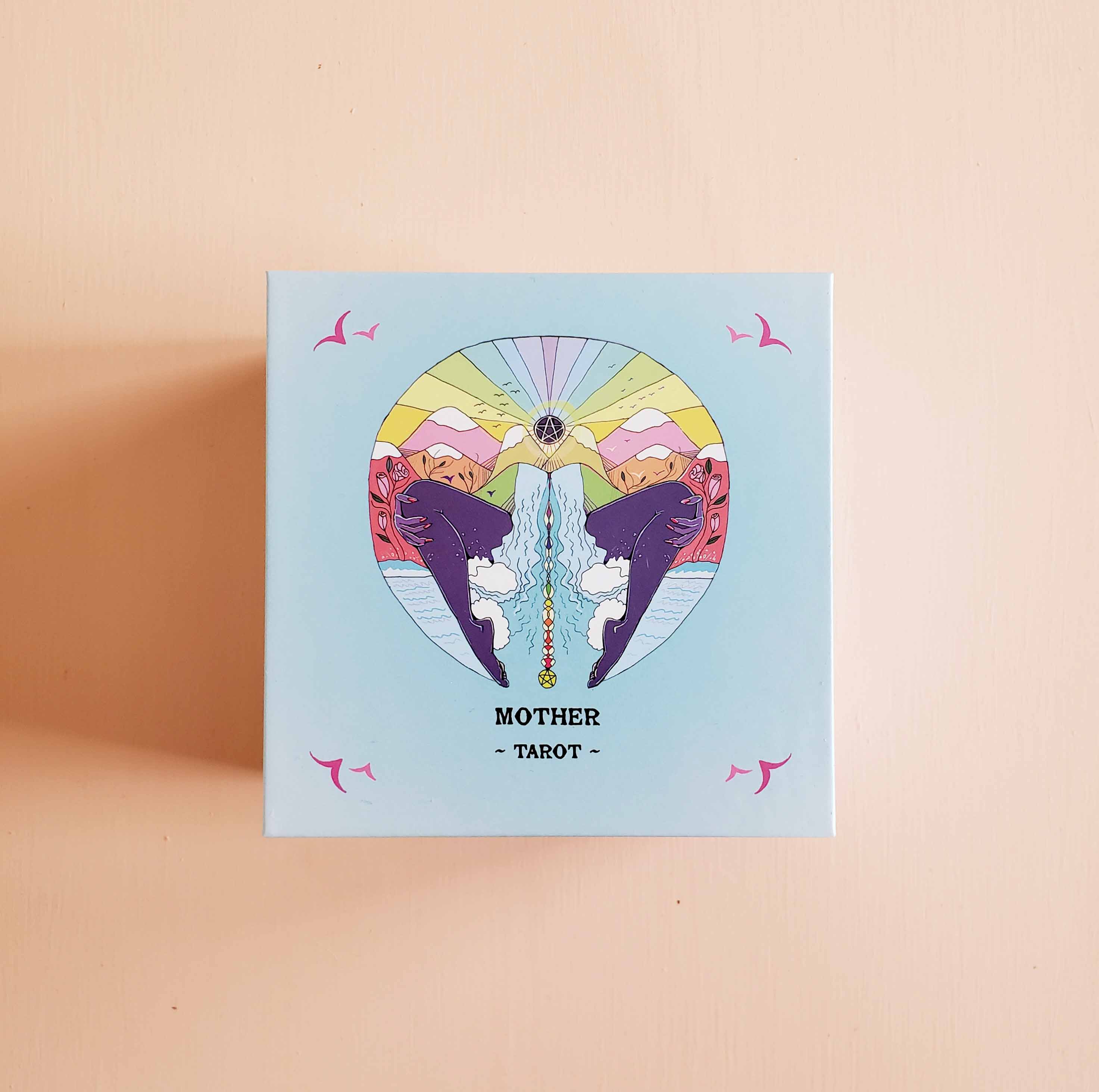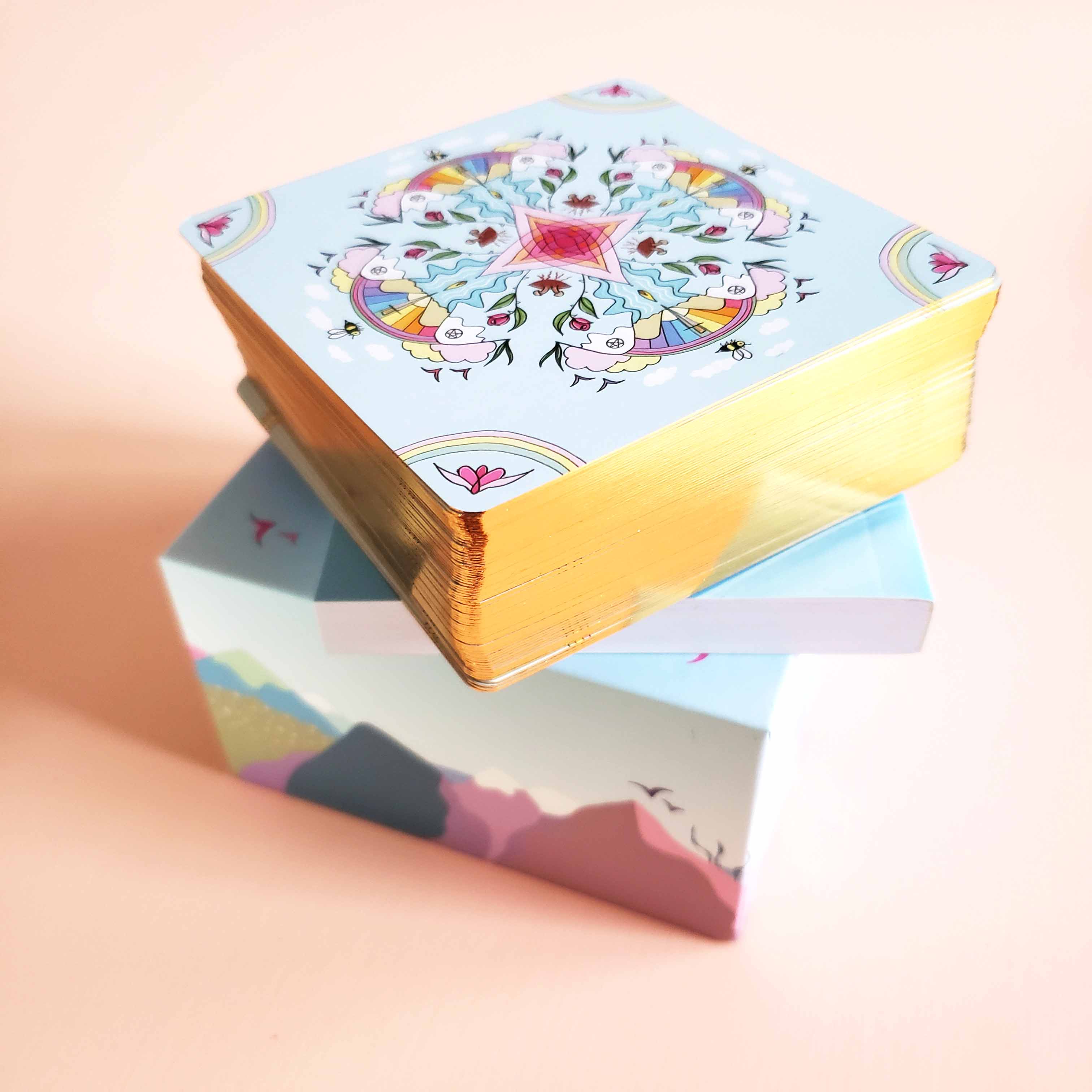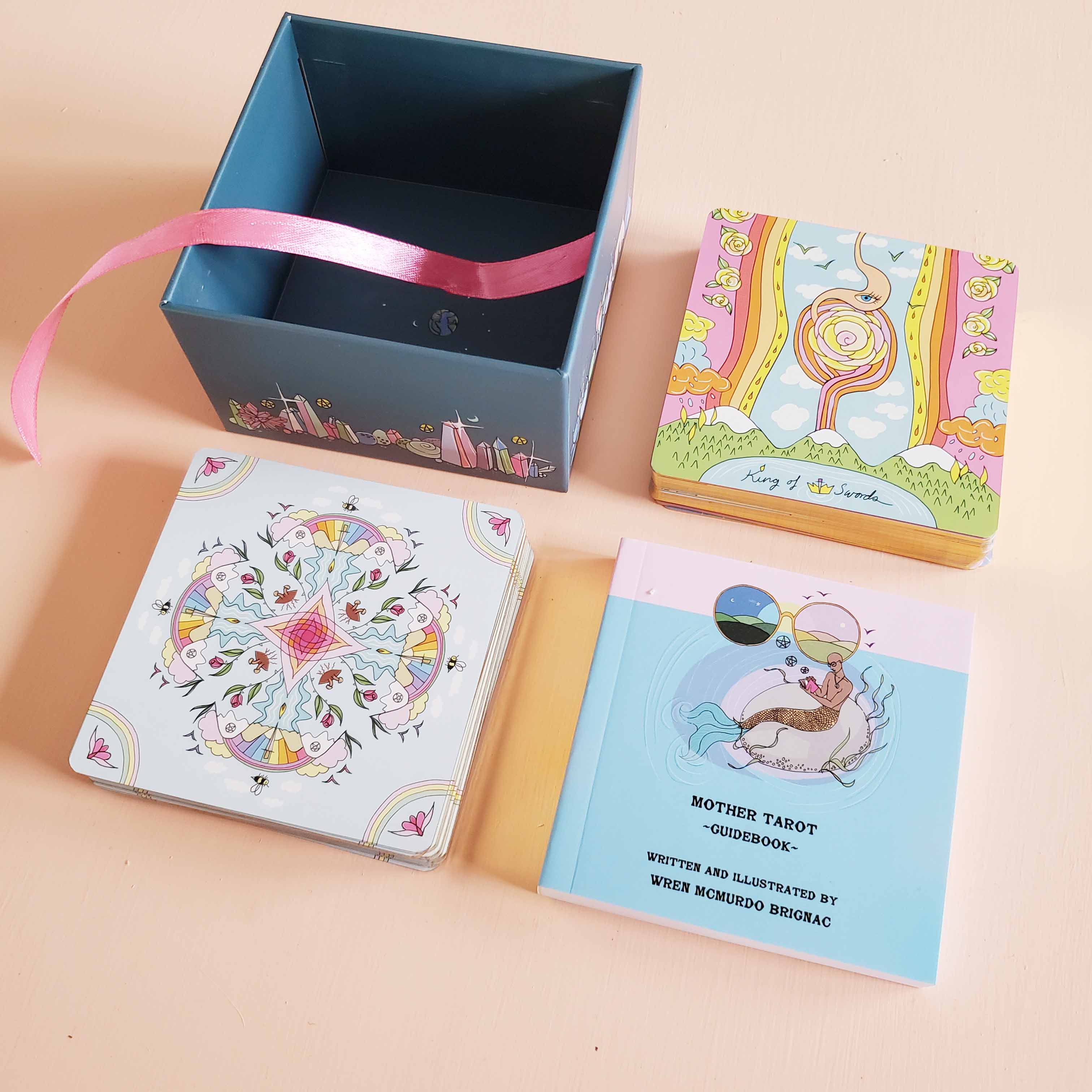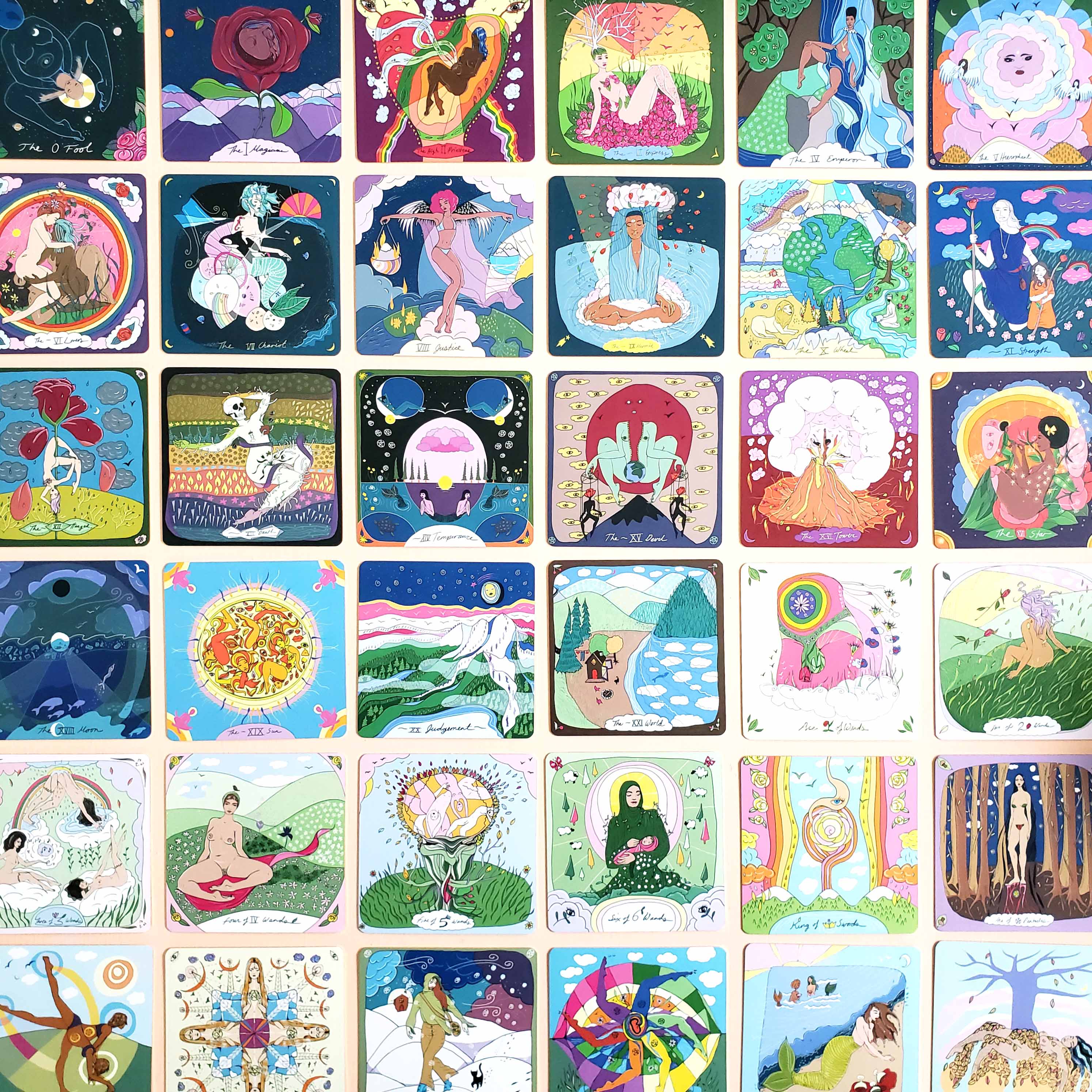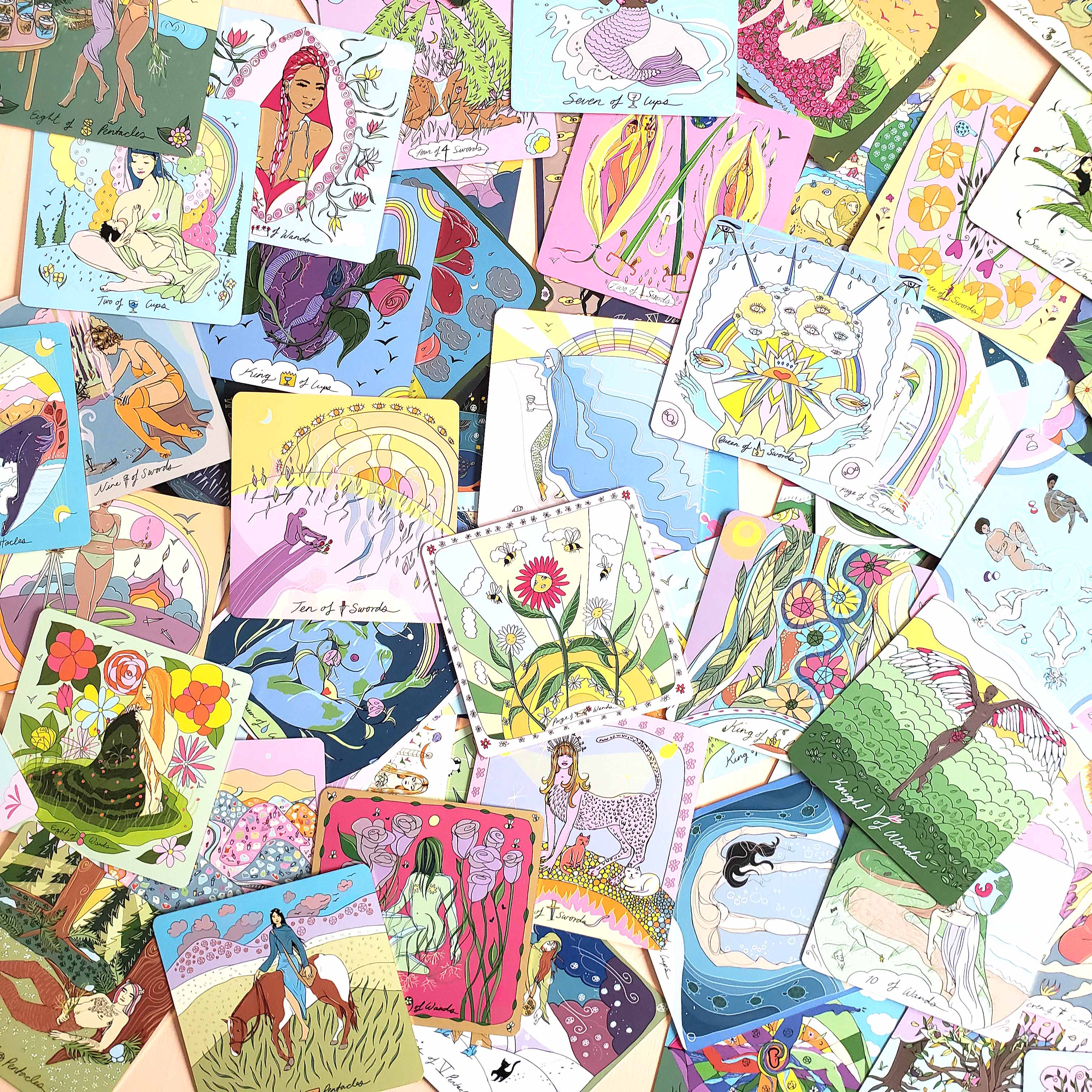 Mother Tarot:
May maternal figures and creators of all kinds may find reverence for themselves in these cards. Discover beauty in your journey and fresh perspective with this deck's rainbow of creative archetypes.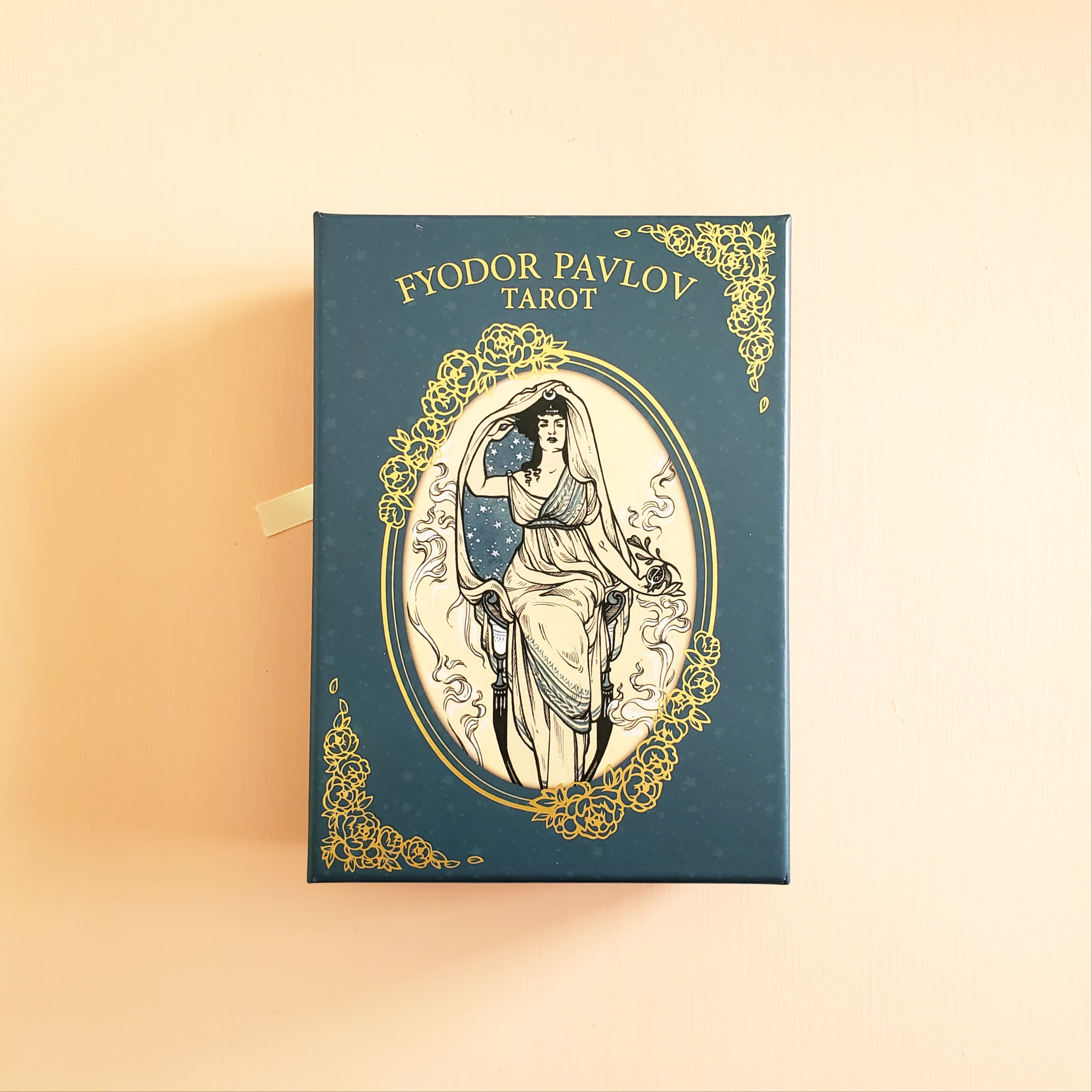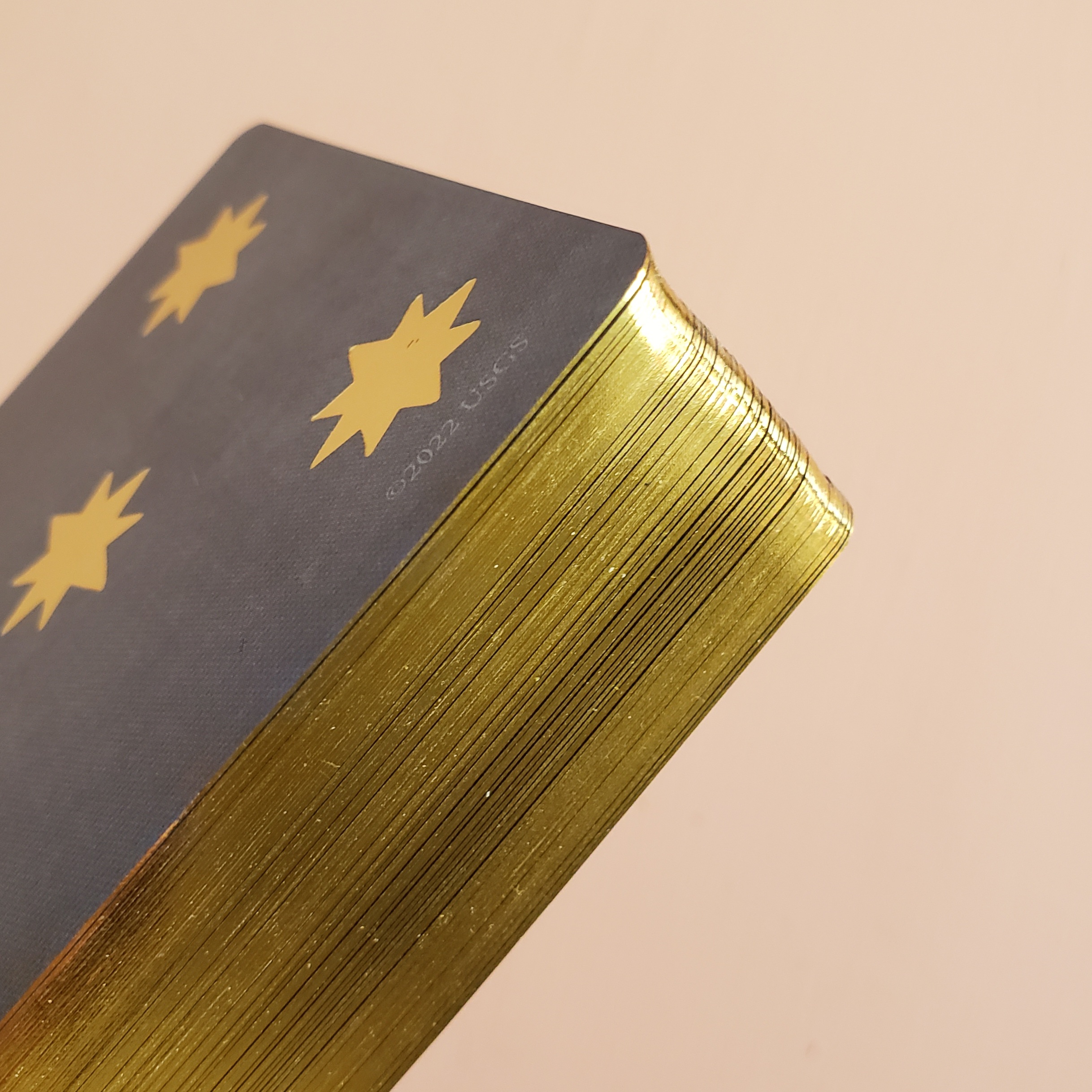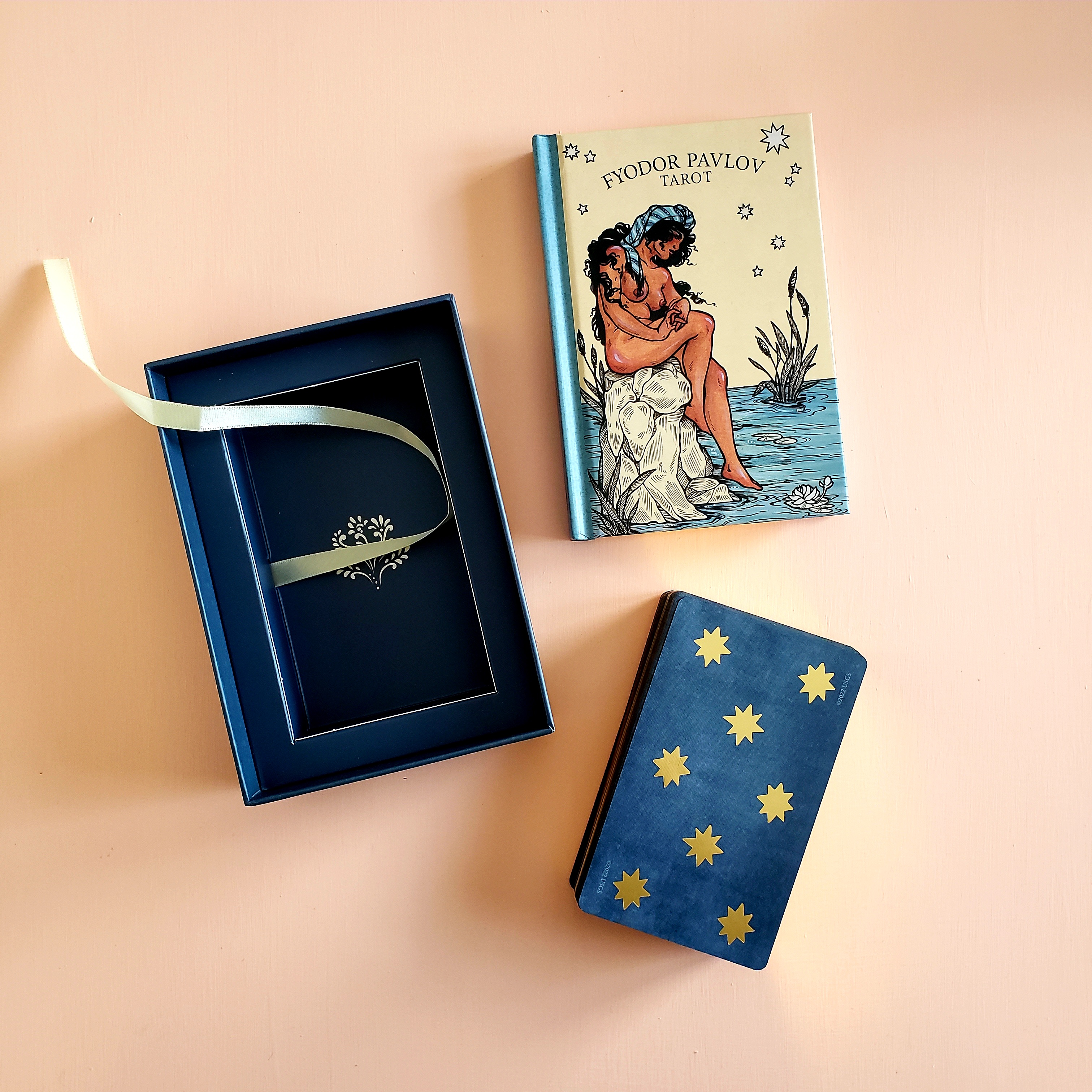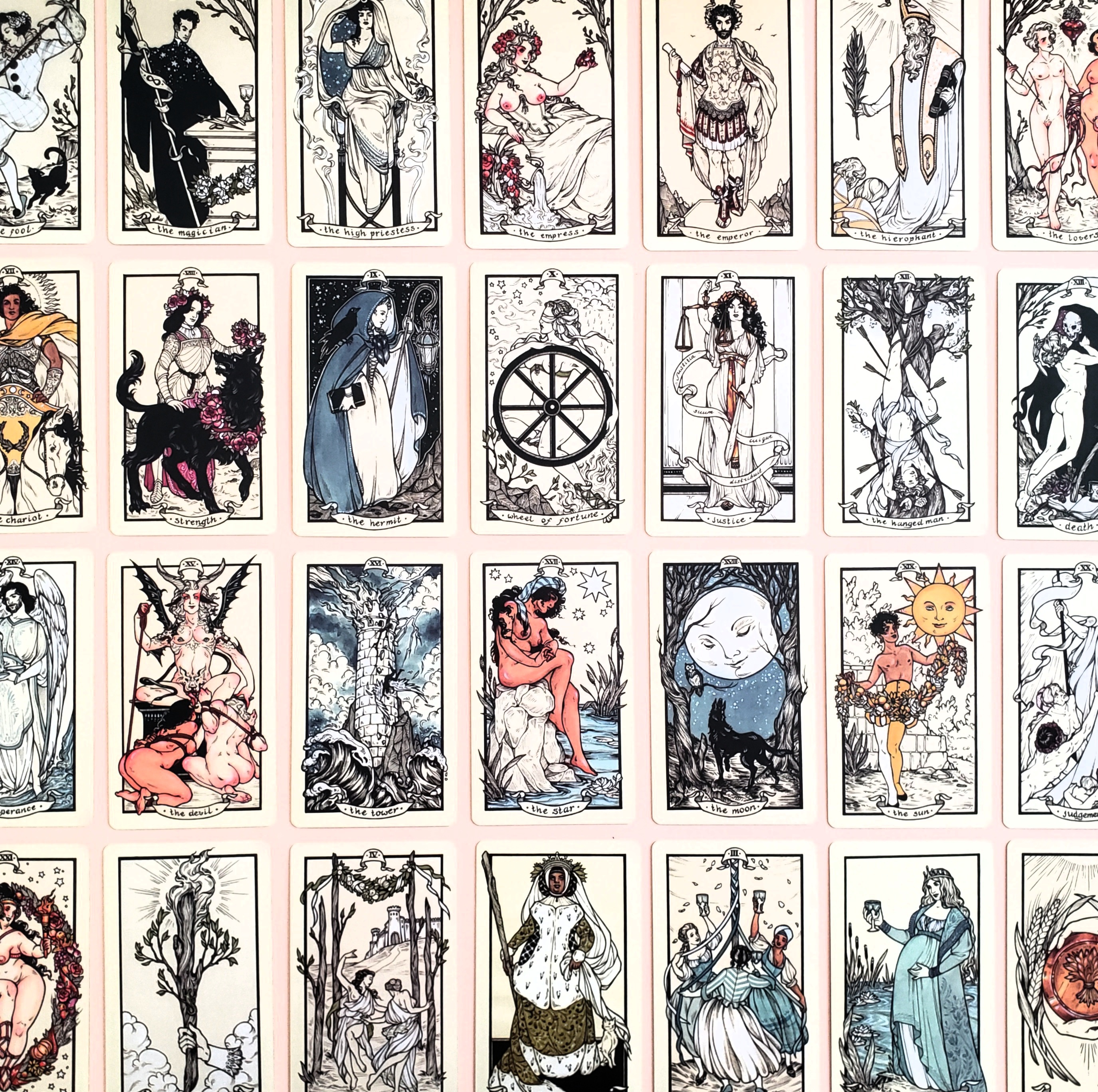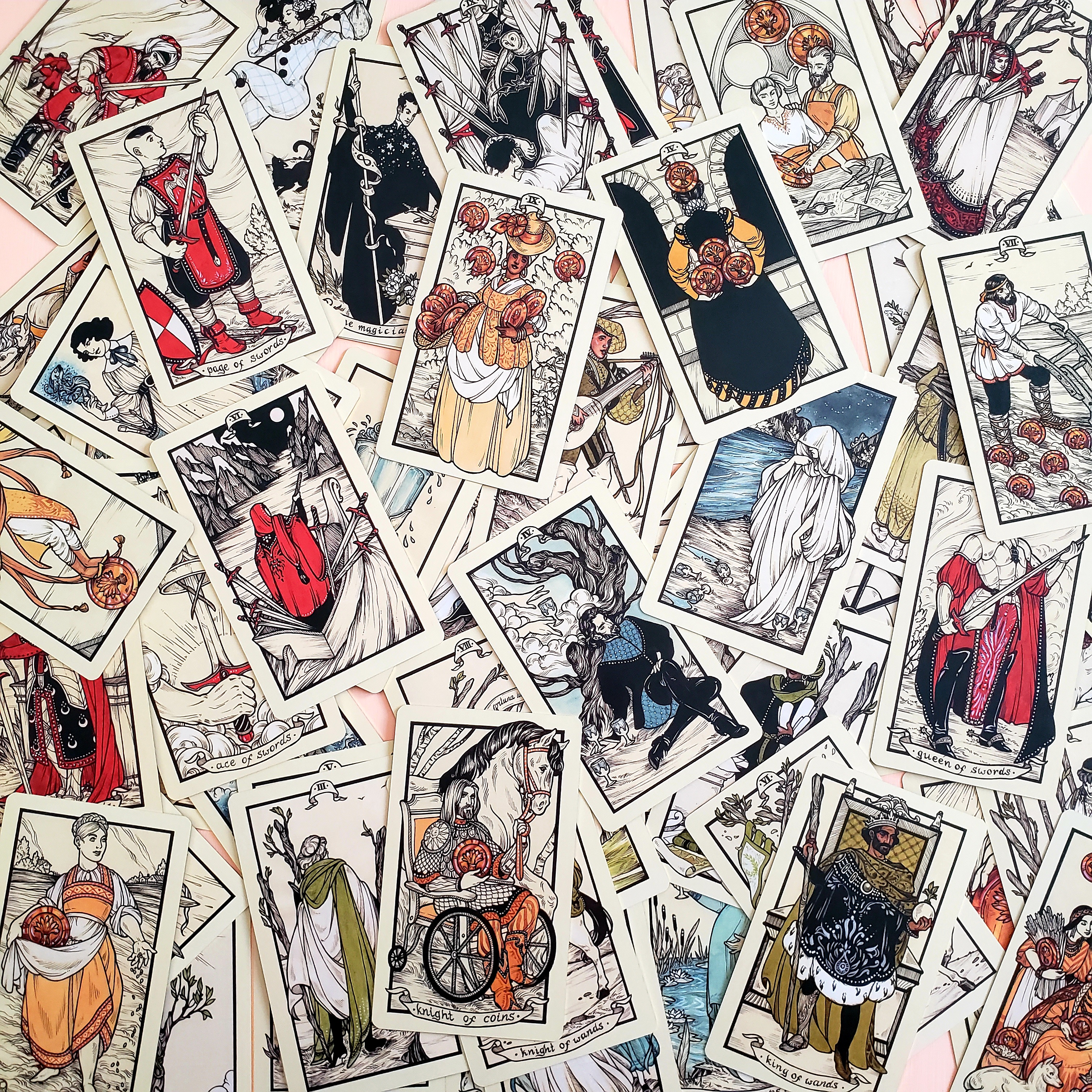 Fyodor Pavlov Tarot (mass market deck):
Captivating artist Fyodor Pavlov pays tribute to the seminal Smith-Waite Tarot Deck® imagery by creating a hand-painted tarot deck in watercolor and ink that is informed by his personal queer and trans experiences.
June World Box Bundle - Witchy gifts from LGBTQIA-owned shops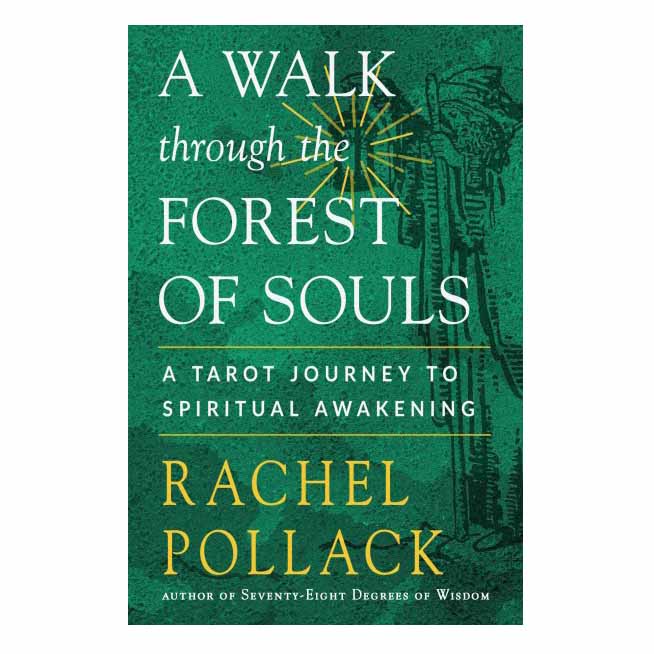 A Walk Through the Forest of Souls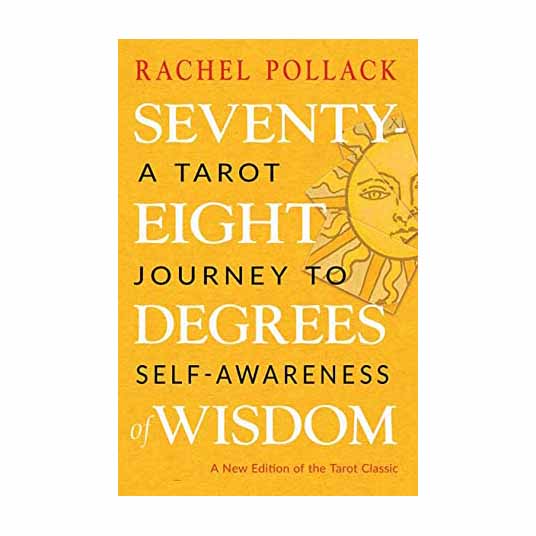 Seventy-Eight Degrees of Wisdom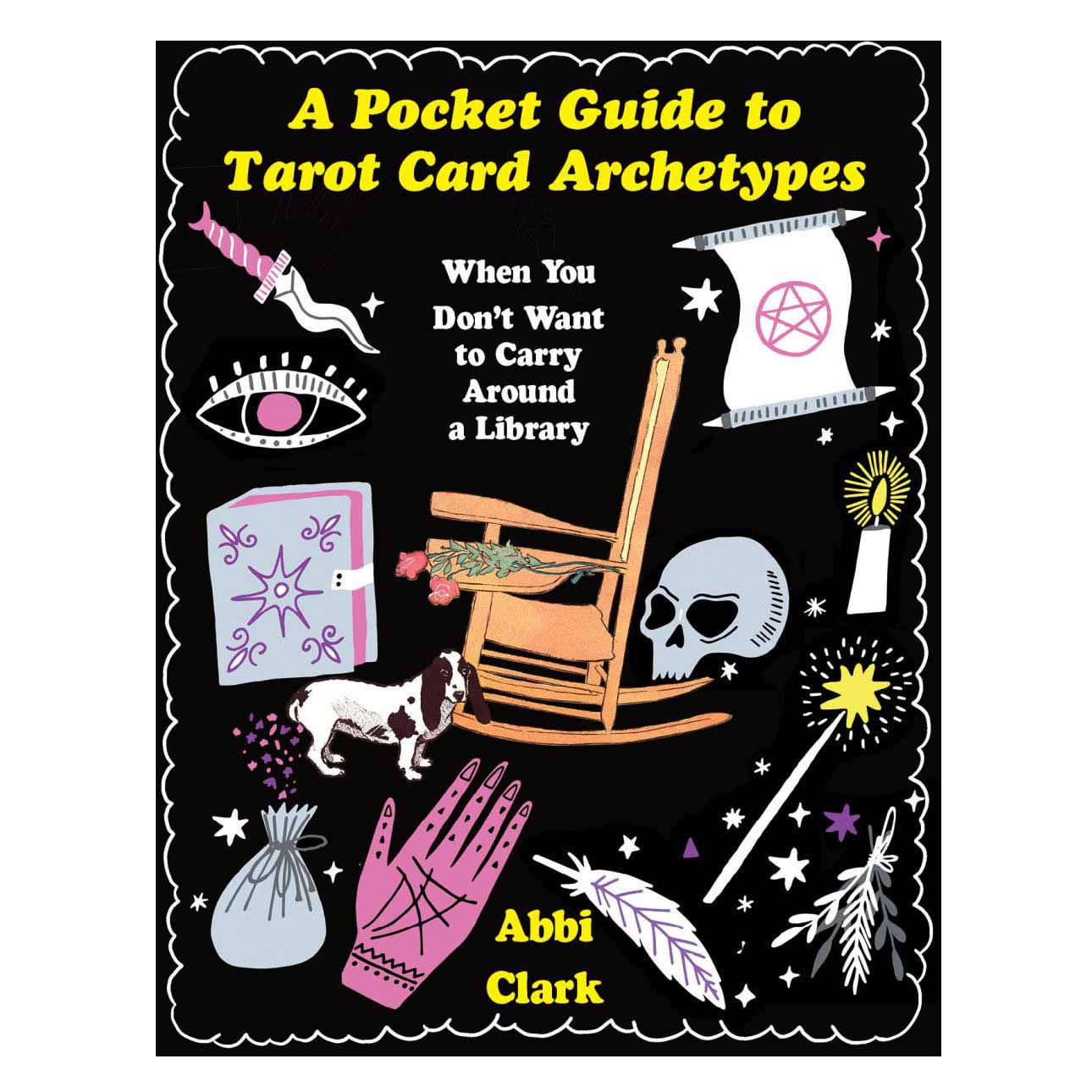 A Pocket Guide to Tarot Card Archetypes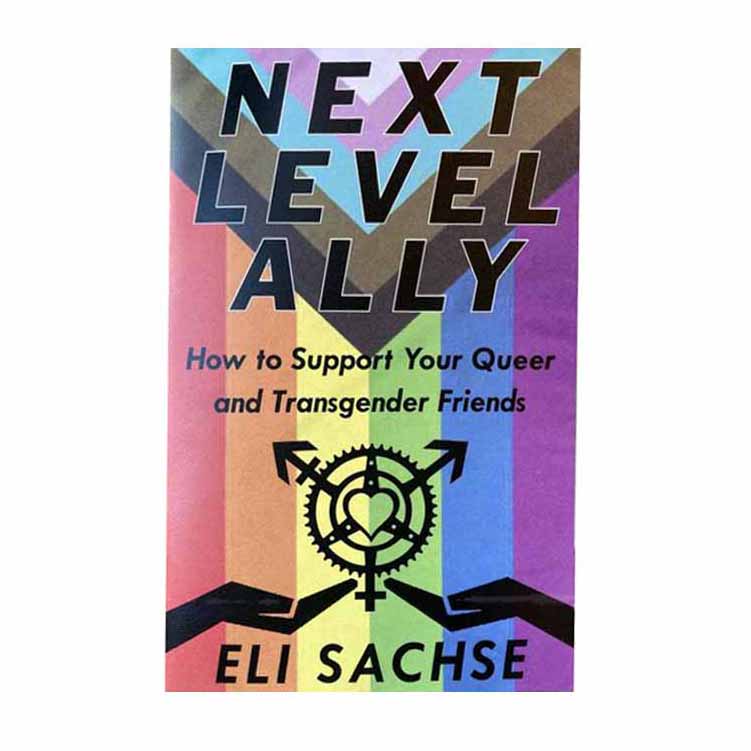 Next Level Ally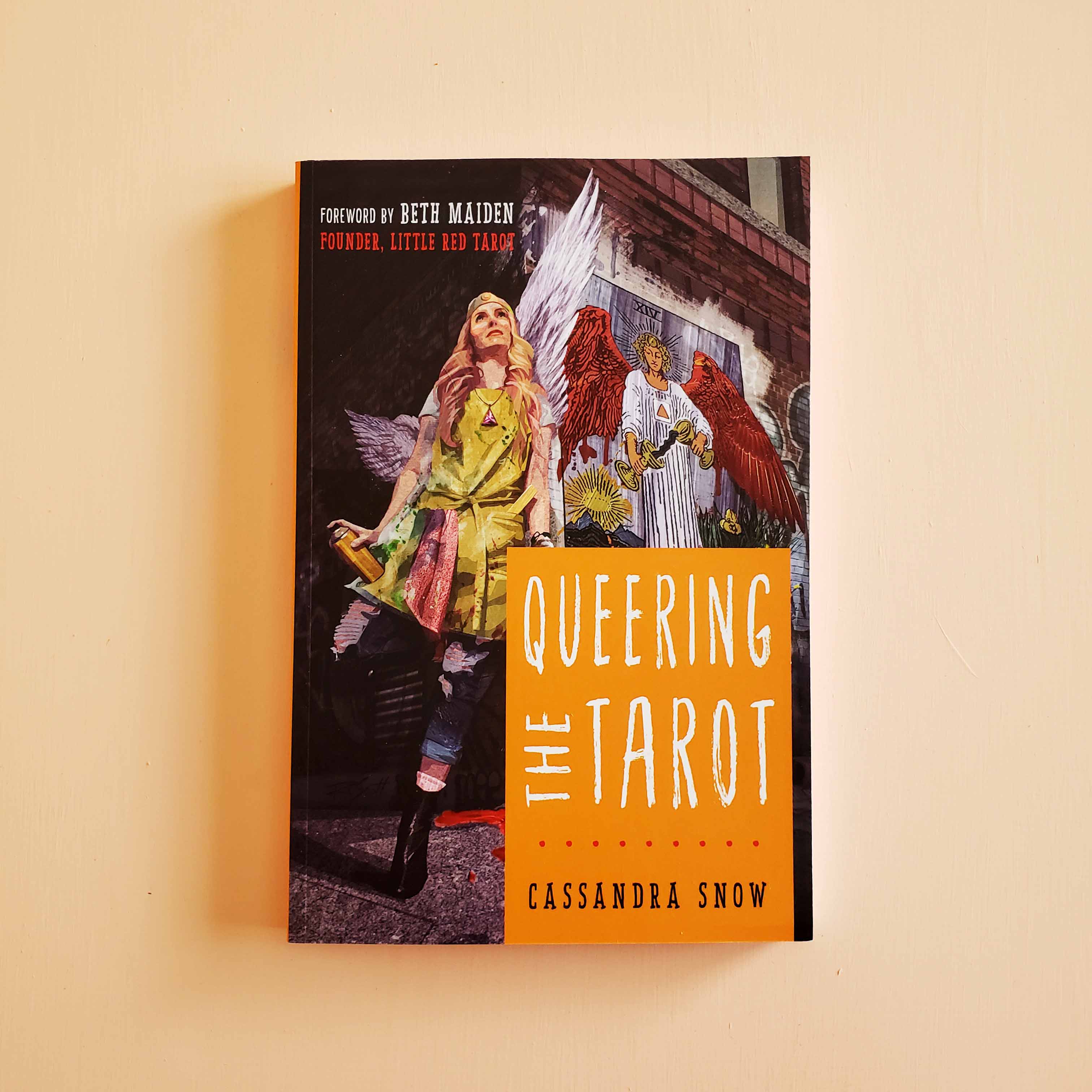 Queering the Tarot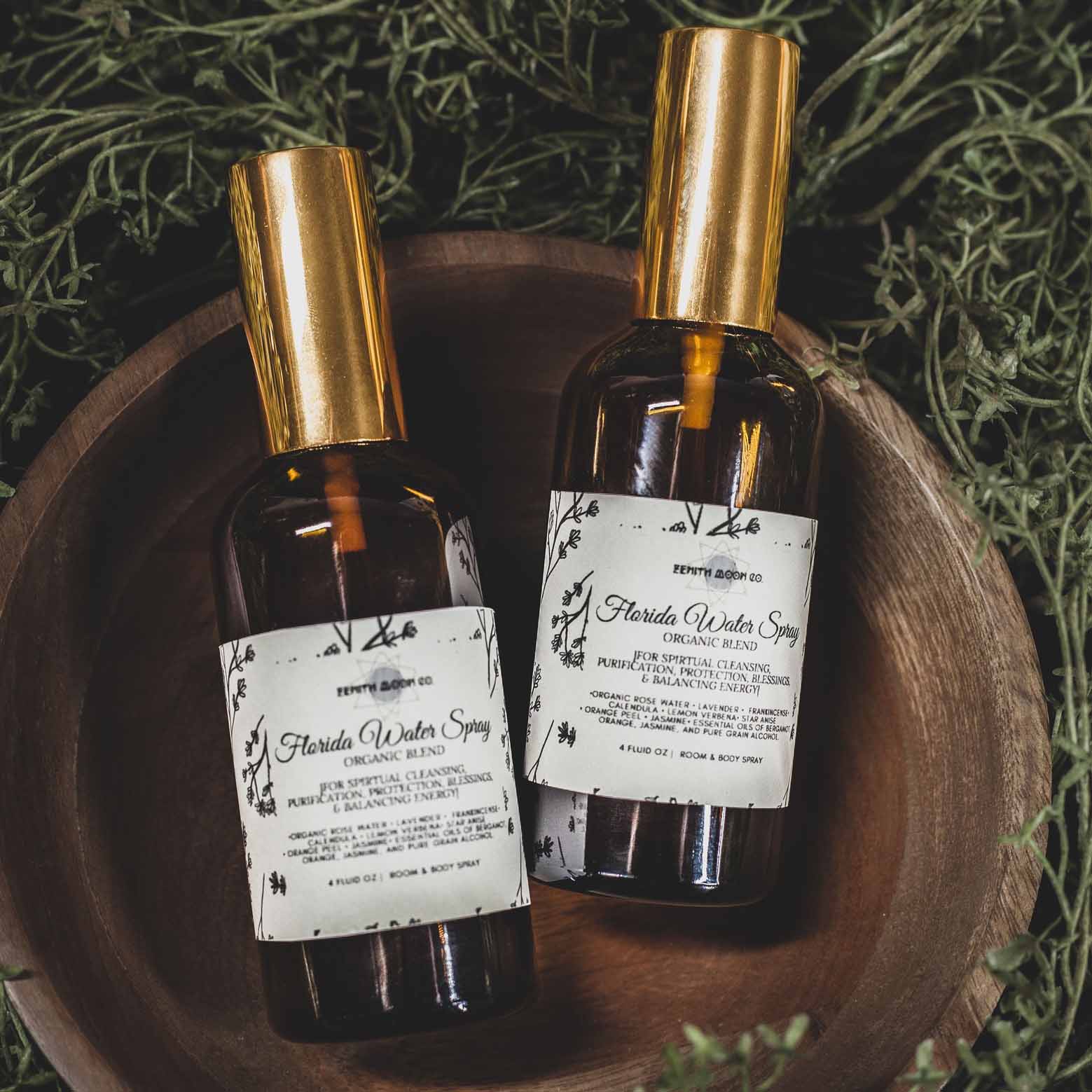 Florida Water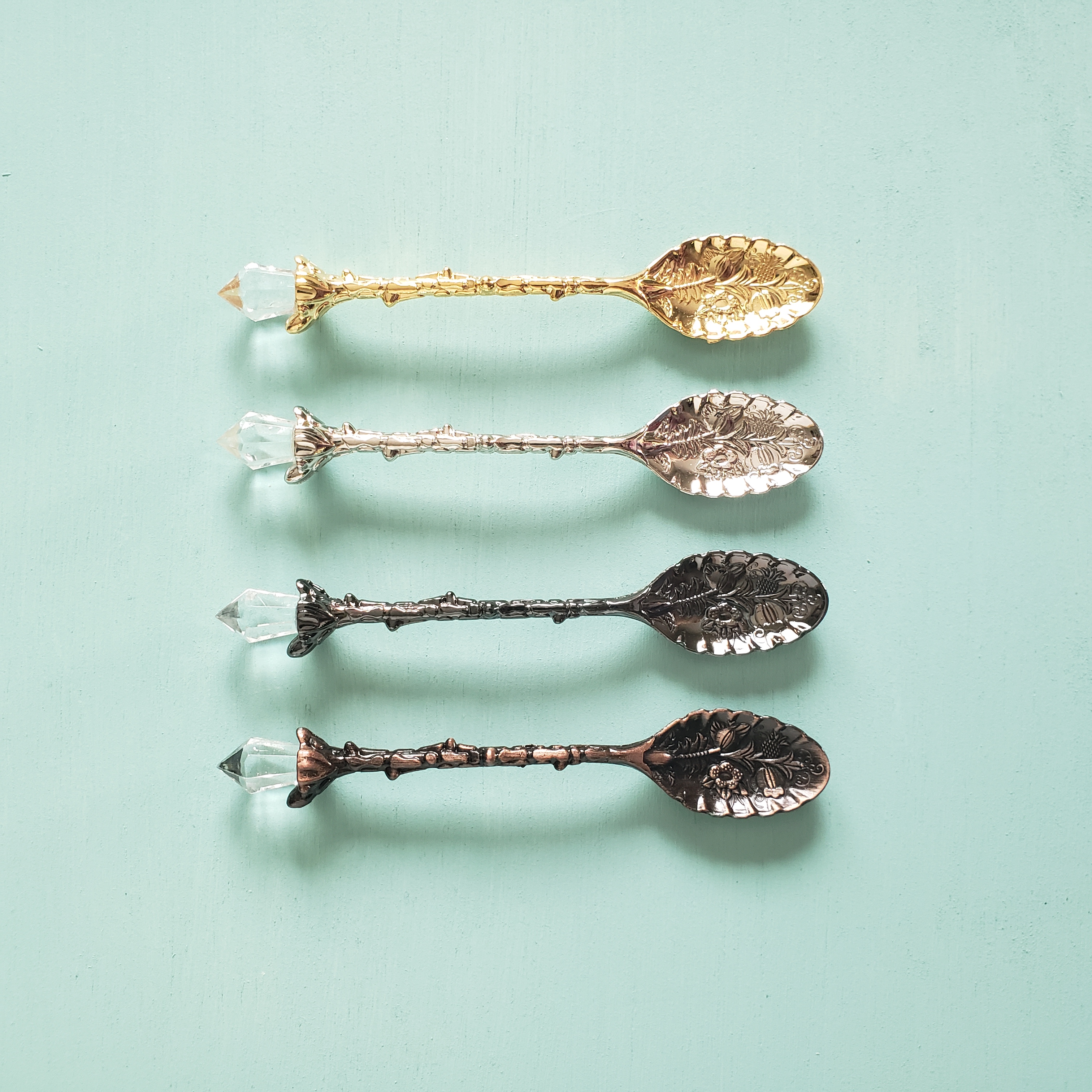 Ritual Tea Spoon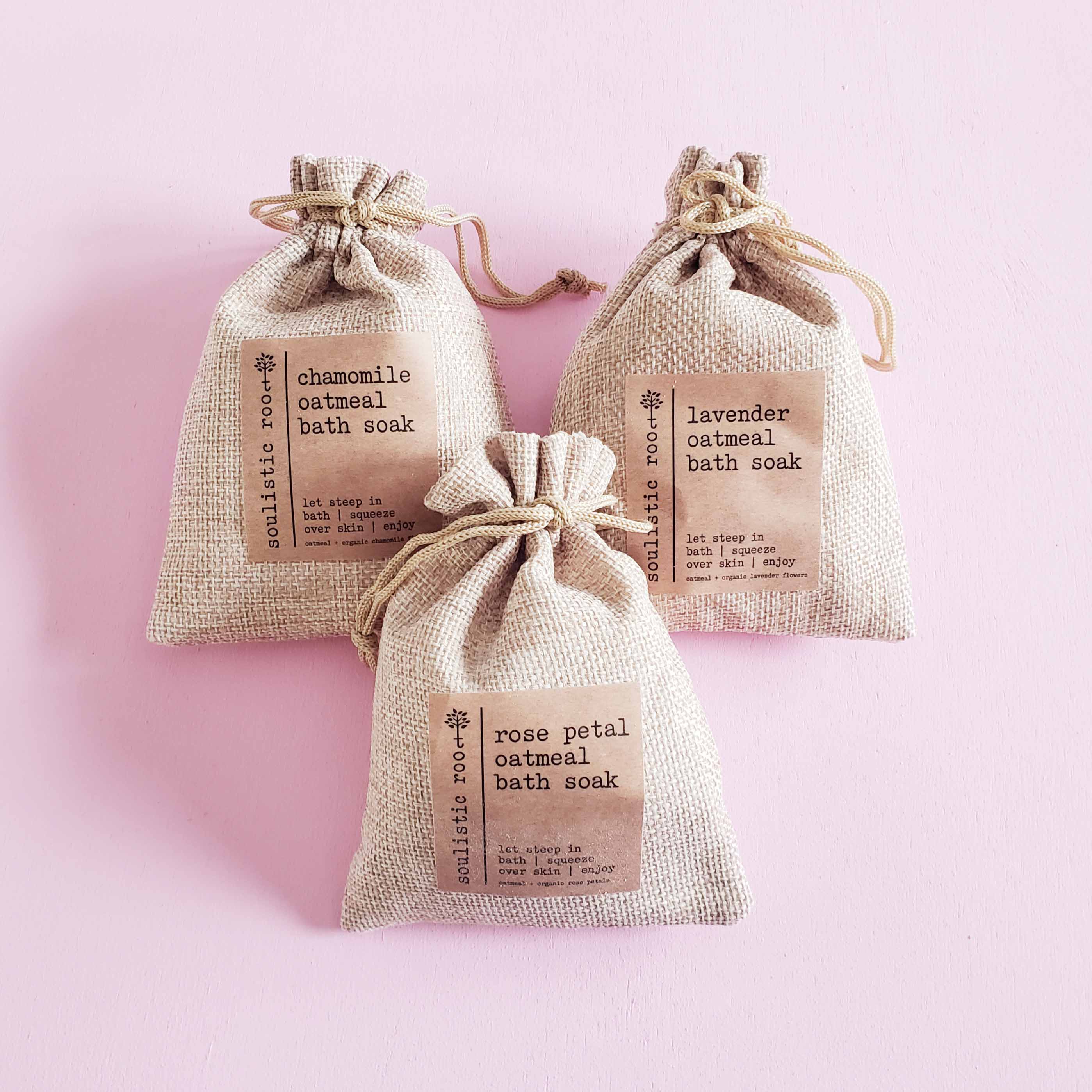 Oatmeal Bath